Aug 21, 2020
Double Chocolate Cookie Dough Cereal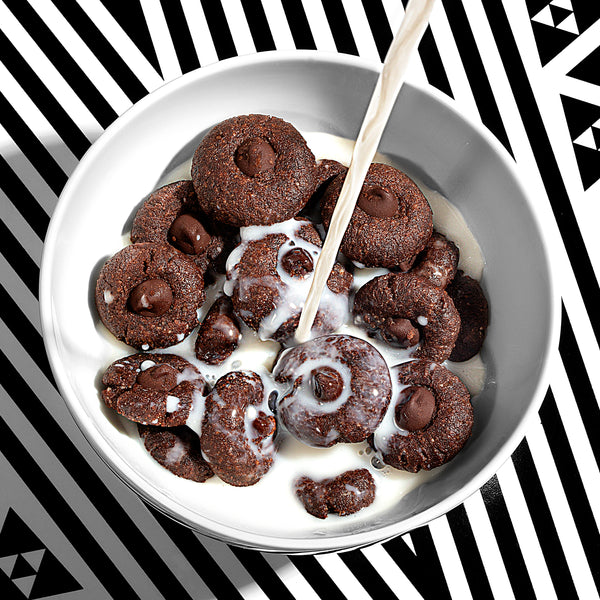 Ingredients
Instructions
Preheat the oven to 350 F.
Working over a bowl, break apart the cookie dough separating the chips from the dough.
Once separated, roll the dough into very small, bite size balls and place on a baking sheet.
Then press one chocolate chip into each ball flattening it out a bit as you press.
Bake for 7 minutes and allow to cool for 10 minutes.
Add to a bowl and serve with almond milk.
Kids Can Do
This entire recipe is kid-friendly!