Aug 09, 2019
Italian Spaghetti Salad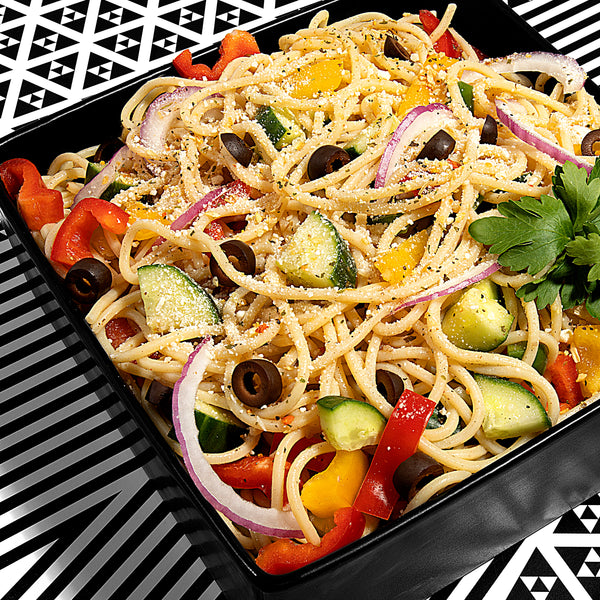 Ingredients
1 cup chopped cucumber
1/2 cup chopped red bell pepper
1/2 cup chopped yellow bell pepper
1/3 cup sliced red onion
2/3 cup sliced black olives
1/4 cup finely chopped parsley
1/4 cup grated parmesan cheese
3/4 cup Italian Vinaigrette (such as Primal Kitchen) 
Salt and freshly ground black pepper
Instructions
Cook the spaghetti according to package directions. Drain and rinse under cool water.
Place the spaghetti in a large bowl and add the cucumber, red and yellow bell pepper,  red onion and olives. Pour the dressing over the pasta and vegetables and toss to coat. Season with salt and pepper.
Sprinkle the parmesan cheese and parsley over the top right before serving. Serve cold.
Additional Info
Serves: 3
Prep time: 10 minutes
Total time: 20 minutes