Aug 23, 2021
Keto Shrimp Scampi Pizza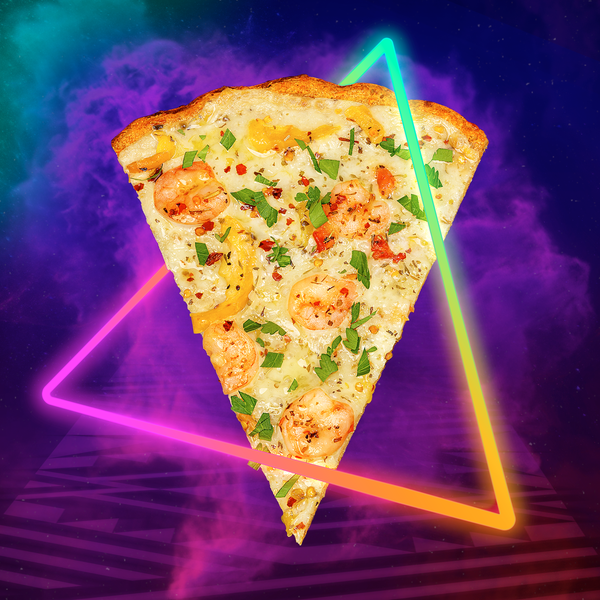 Ingredients
2 tablespoons olive oil
2 tablespoons unsalted butter
3 cloves garlic, minced
1 lemon, zested and juiced
1/4 pound raw shrimp, peeled and deveined
¼ cup yellow bell pepper slices
1 cup shredded mozzarella cheese
1/4 cup grated Parmesan
3/4 teaspoon Italian seasoning
Fresh parsley, to garnish
Red pepper flakes, to garnish
Instructions
Preheat oven to 420 F. Place baking sheet on middle rack while oven preheats.

In a large skillet over medium heat, heat the oil and butter until butter melts. Add the garlic and lemon zest and juice and cook for one minute. Add the shrimp and cook until just pink, careful not to overcook. Remove the shrimp from the pan and set aside.

Brush the scampi sauce onto the base of the frozen pizza crust. Top with the shrimp, cheeses, and Italian seasoning.

Place pizza directly on the preheated baking sheet. Cook 11-13 minutes, or until cheese has melted and the crust is golden brown.

Remove from oven, and garnish with fresh parsley and red pepper flakes, as desired.
Nutrition Facts (Per Pizza) 
Per Pizza:Total Fat: 134g
Saturated Fat: 63g
Polyunsaturated Fat: 2g
Monounsaturated Fat: 7g
Total Carbs: 41g
Dietary Fiber: 20g
Net Carbs: 21g
Protein: 74g