Dec 06, 2019
Peppermint Double Chocolate Cookies (Vegan)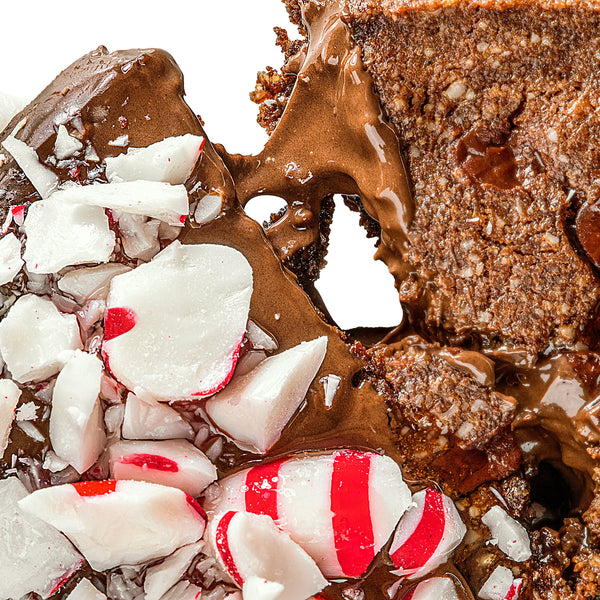 Ingredients
Instructions
Preheat oven to 350 F.
Remove packaging and cut cookie dough into ½ inch slices.
Place slices 2" apart on a parchment lined baking sheet and bake for 10-12 minutes.
Remove from oven and cool completely.
Once cookies are cool, melt dark chocolate in a microwave safe bowl on 50% power in 30 second increments, stirring between intervals until melted and smooth.
Dip half of each cookie in the melted chocolate, then transfer to parchment paper and sprinkle with crushed peppermints.
Additional Info
Yield: 1 dozen cookies
Prep time: 5 minutes
Total time: 40 minutes