May 03, 2022
White Pizza with Crispy Prosciutto & Arugula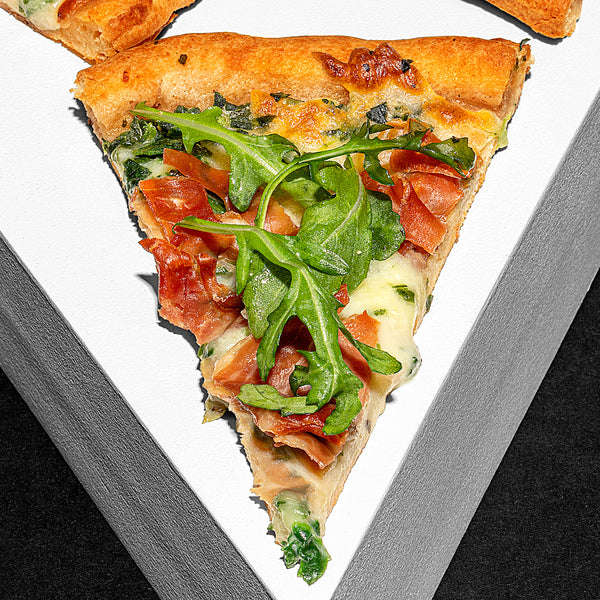 Ingredients
2 cups arugula

2 teaspoons olive oil 

1 teaspoon lemon juice 

¼ teaspoon flake sea salt 

¼ teaspoon ground black pepper 

2 ounces prosciutto
Ingredients
Preheat oven to 425 F. Place baking sheet on the middle rack while the oven preheats. 

In a medium mixing bowl, add arugula, olive oil, lemon juice, salt, and pepper. Toss to coat. Place in refrigerator until ready to use. 

Top pizza with prosciutto. Place pizza directly on the preheated baking sheet. Cook for 13-17 minutes, or until the cheese begins to turn golden brown and crust is the desired crispiness. 

Top pizza with arugula salad. Serve immediately. 
Kids Can Do
Dress the arugula

Toss the arugula

Add the toppings to the pizza