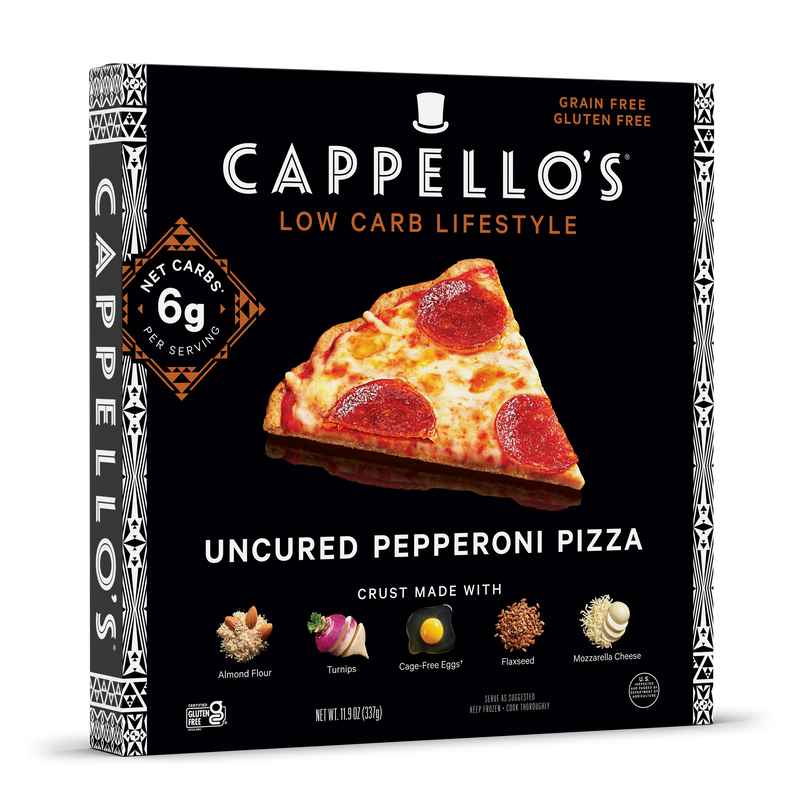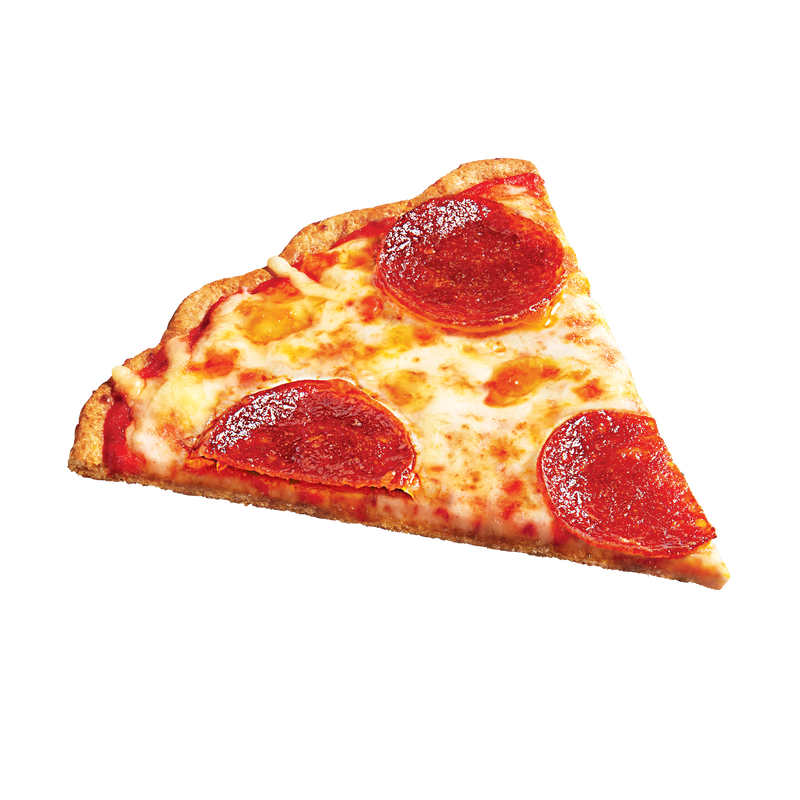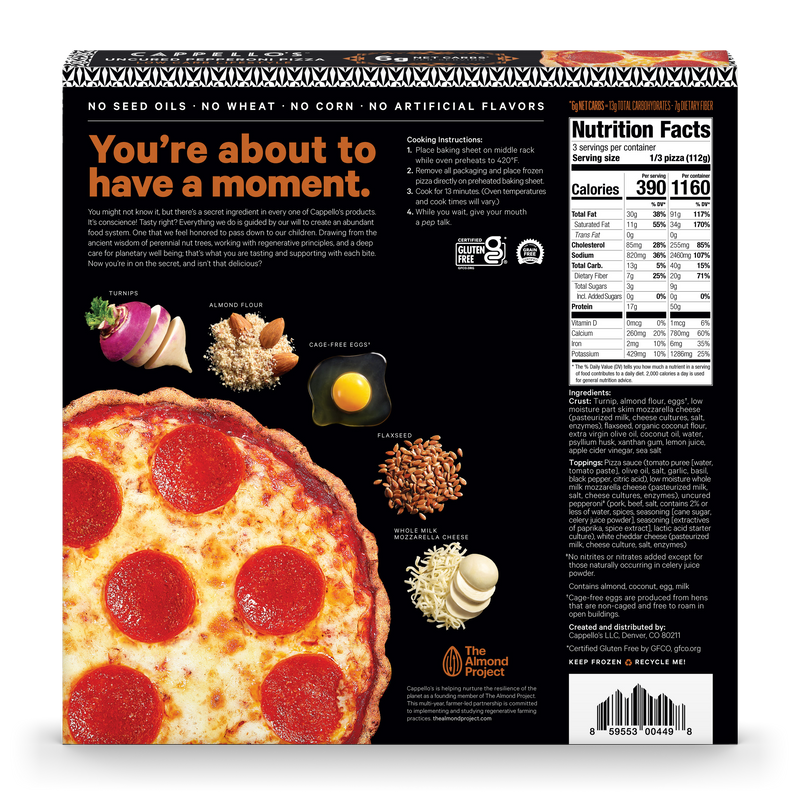 Low Carb Pepperoni Pizza
Once upon a time, a turnip came along flaunting its low carb possibilities and we said to ourselves, 'selves, we need to seize this delicious new pizza opportunity'. We teamed it up with almond flour, cage free eggs, flaxseed, mozzarella, and some other awesome ingredients; voila, our low carb crust was born. All those spicy little uncured pepperonis atop melty cheese with only 6g net carbs per serving! It probably goes without saying, but everyone lived happily ever after.
Keto

Grain Free
Gluten Free
No Seed Oils
Cappello's is helping nurture the resilience of the planet as a founding member of The Almond Project. This multi-year, farmer-led partnership is committed to implementing and studying regenerative farming practices. thealmondproject.com
Our grain-free algorithm thinks you'd also like these.