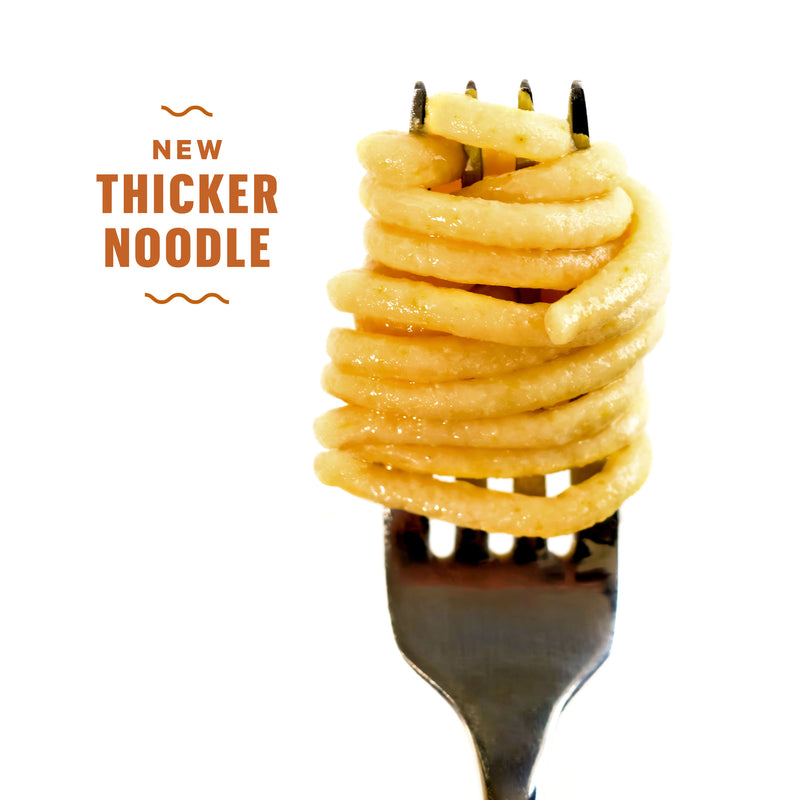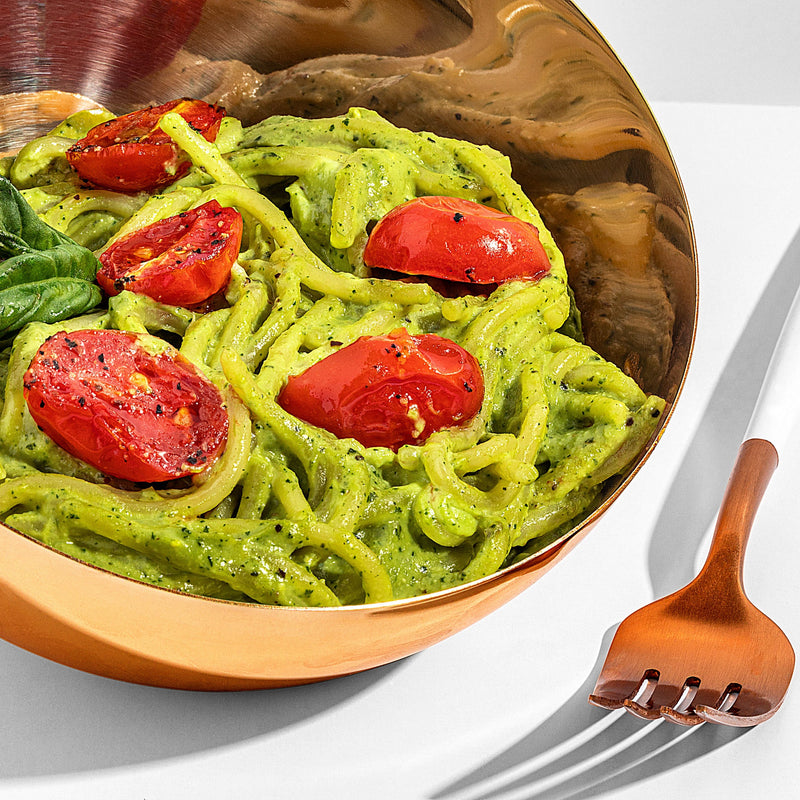 Spaghetti
If noodles are just a vehicle for sauce, our new, thicker spaghetti noodles are cruise ships surfing on pasta sauce-waves. In just 2 minutes you can enjoy a restaurant quality meal from the comfort of your captain's chair. With more to sink your teeth into, these silky beauties can navigate any sauce, as long as it's not an iceberg. We all know how that turned out.
Fresh pasta in 2 min
Grain Free
Gluten Free
Dairy Free
Paleo
Non-GMO
No Seed Oils
Cappello's is helping nurture the resilience of the planet as a founding member of The Almond Project. This multi-year, farmer-led partnership is committed to implementing and studying regenerative farming practices. thealmondproject.com
Featured Recipe: Avocado Pesto Spaghetti
Pasta Recipes
Watch our pasta and gnocchi pull off one feat of gluten-free magic after another.
Our grain-free algorithm thinks you'd also like these.