Mar 14, 2021
Cookie Dough Pecan Pie Blondies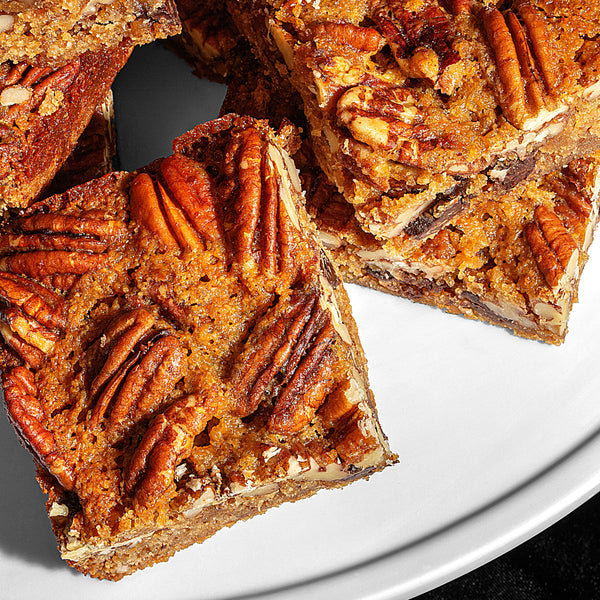 Ingredients
1/3 cup honey
1 egg, room temperature
2 tablespoons unsalted butter, melted
1 tablespoon bourbon, optional
1/4 teaspoon vanilla extract
1/2 teaspoon salt
2 cups pecan halves
Instructions
Preheat the oven to 350 F. Line an 8x8-inch baking pan with parchment paper and coat with cooking spray. Set aside.
Press Cappello's Chocolate Chip Cookie Dough into an even layer in the prepared pan. Set aside.
In a medium mixing bowl add the honey, butter, egg, bourbon (if using), vanilla and salt. Whisk to combine. Fold in pecan halves.
Pour the pecan filling evenly over the cookie dough. Bake for 30-35 minutes, or until filling has set and is a rich golden brown. Allow to cool completely before cutting into squares and serving.
Kids Can Do
Press the cookie dough into the pan.
Help whisk together the ingredients
Pour pecan filling over the cookie dough