Oct 14, 2022
Bananas Foster Pizza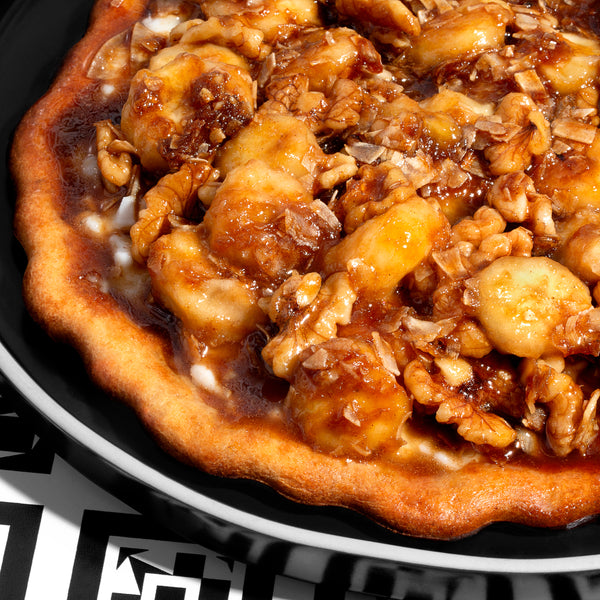 Ingredients
2/3 cup butter, vegan or regular

1/4 cup dark brown sugar

1/2 cup walnuts

1/4 cup coconut flakes

2 bananas, sliced

1 tsp cinnamon

4 oz cream cheese
Instructions
Preheat oven to 425.

Place crust on baking sheet and bake for 13 minutes.

While the crust bakes, heat a medium pan over medium-high heat and add the butter and brown sugar.

When butter is melted, add the walnuts, coconut flakes and cinnamon; stir well to coat the nuts and cook for 3 minutes.

Add the bananas and gently stir to coat being careful not to smash them in the process; continue cooking for 5 minutes.

Remove the crust from the oven and spread the cream cheese on top.

Scoop the bananas onto the cream cheese and enjoy immediately.
Kids Can Do
Stir the butter mixture

Spread the cheese

Scoop the banana mixture onto the crust