Five new memories to make.
You can count the number of new, delicious foods we just developed on one hand, but it may take you both hands (and feet) to count the amount of times you say "yum" while eating them. Our almond flour biscuits, bakery style cookies, and hearty penne will have you savoring every moment. So allow us to give you a hand in transforming your meals into memories.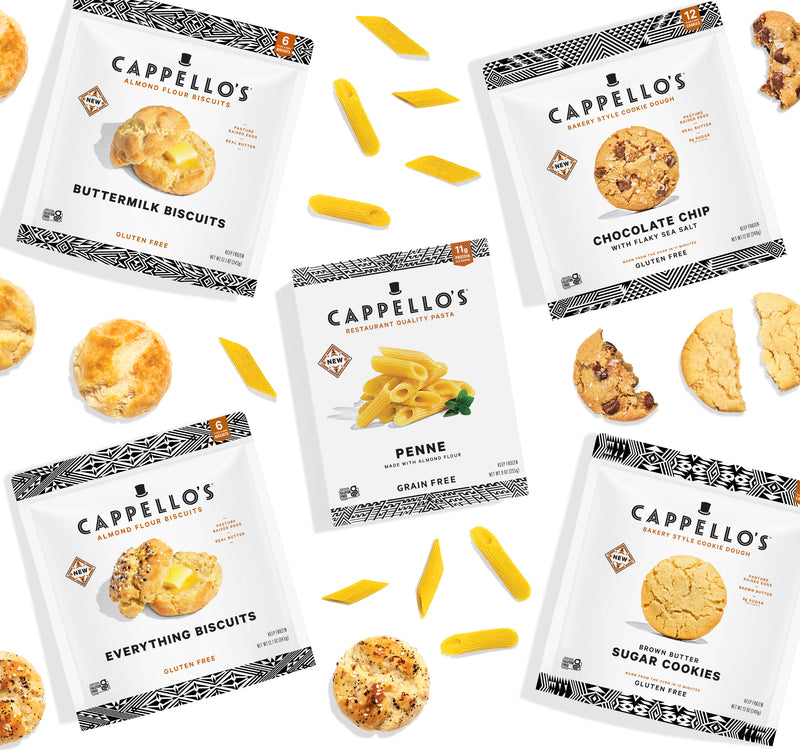 Our Products
They're gluten free, frozen fresh, and ingredient obsessed. But they dislike labels.