Sep 14, 2019
Crispy Black Bean Pizza with Fresh Mango Salsa & Cashew Queso (Dairy Free)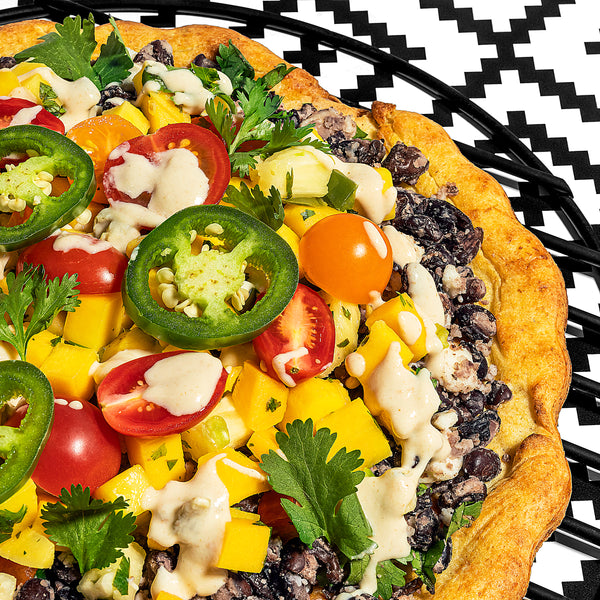 Ingredients
Mango Salsa:
1 mango, diced
1 jalapeño pepper, diced
1/3 cup diced yellow onion
½ cup cherry tomatoes, halved
1 tablespoon lime juice
Sea salt
Freshly ground black pepper
Pizza:
1 Cappello's Naked Crust
1 can organic black beans, rinsed, drained and dried
¼ cup chopped fresh cilantro, divided
3 tablespoons cashew queso
Instructions
Preheat the oven to 425ºF.
In a medium bowl, mix together the mango, jalapeno, onion, and tomatoes. Pour in the lime juice and toss to coat. Season with salt and pepper. Set aside.
Bake or grill crust according to package directions.
Heat a large, nonstick pan over medium-high heat. Add the black beans to the pan, and use a wooden spoon to gently mash them. Cook, stirring every few minutes, for about 5 minutes, or until just beginning to get crispy. Stir in 2 tablespoons of the cilantro.
Remove crust from the oven, and spread black beans evenly over the base of the crust. Top with mango salsa. Drizzle pizza with cashew queso and garnish with remaining cilantro.
Additional Info
Prep time: 15 minutes
Total time: 45 minutes