Jun 08, 2021
French Dip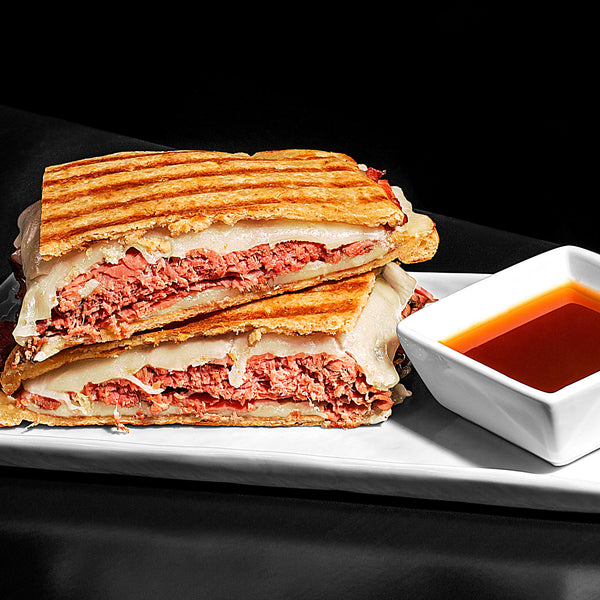 Ingredients
1 Cappello's Naked Crust, thawed
For the Au Jus:
2 tablespoons unsalted butter
1 shallot, minced
1 teaspoon Worcestershire sauce
1 cup beef broth
For Assembly:
1 tablespoon unsalted butter, melted
4-6 slices Provolone cheese
1/2 pound roast beef
Instructions
Make the au jus. In a small saucepan placed on a stove set to medium heat, melt the butter.
Add shallots and cook until translucent, 3-5 minutes. 
Slowly whisk in the broth and Worcestershire sauce and bring to a boil. Reduce heat to low and keep warm until ready to serve.
For assembly, cut the crust in half and spread the outsides with melted butter. Lay 2-3 pieces of provolone on the bottom, followed by the roast beef, then 2-3 more slices of provolone. Top with the other half of the crust. 
Place the assembled sandwich on a hot panini press and cook for 5-6 minutes or until the cheese is melted and grill marks appear. 
Serve warm, with a side of au jus. 
Kids Can Do
Layer the cheese onto the crust
Add the meat on top of the cheese