Aug 17, 2020
Grilled Blackberry and Goat Cheese Pizza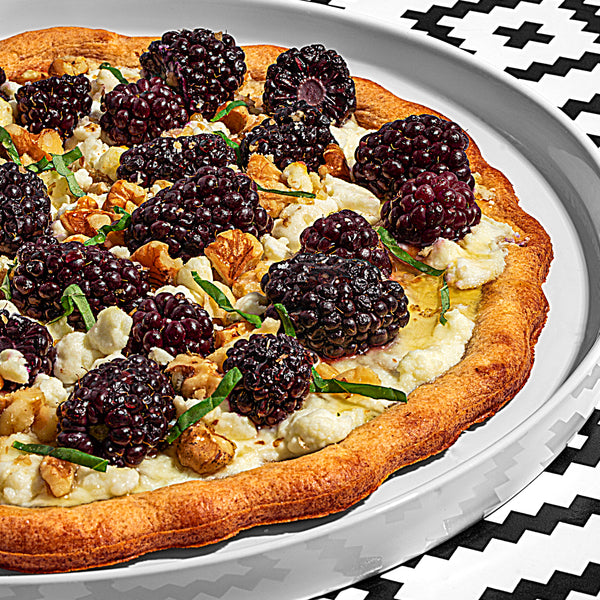 Ingredients
1/4 cup ricotta cheese
1/4 cup goat cheese
1 cup blackberries
3 tablespoons walnut pieces
honey drizzle to taste
pinch of salt
3 basil leaves, sliced
Instructions
Turn grill to medium heat.
Place crust directly on grates or on grill safe pan and cook for 5-7 minutes or until slightly crispy and beginning to brown.
Remove from grill and evenly spread ricotta onto the crust in a thin layer.
Layer with goat cheese, blackberries and walnuts.
Place back onto grill and continue cooking until crust is crispy and blackberries are slightly cooked; about 5-7 minutes.
Remove from the grill, drizzle with honey and a garnish of thinly sliced basil, if desired.
Kids Can Do
Spread the Ricotta
Add the blackberries
Drizzle the honey