Oct 18, 2021
Pulled Pork BBQ Pizza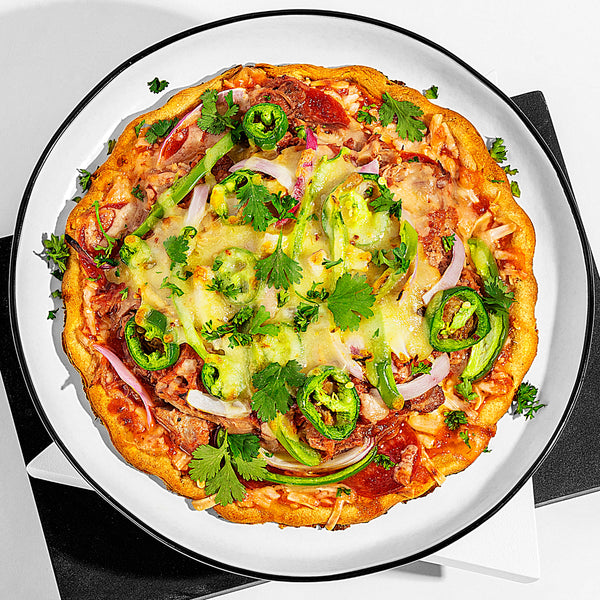 Instructions
1 Cappello's Uncured Pepperoni Pizza
12 ounces cooked pulled pork
1 cup BBQ sauce
2 ounces (½ cup) shredded pepper jack cheese
½ green bell pepper, sliced thin
¼ cup red onion, sliced thin
½ jalapeno, sliced thin
1 tablespoon fresh cilantro leaves, chopped
2 teaspoons Italian parsley, chopped
Ingredients
Preheat the grill to medium.
To a medium mixing bowl, add pulled pork and BBQ sauce. Stir to combine and place on pizza crust.
Top with cheese, bell pepper, onion, and jalapeno slices. 
Place pizza directly on the grill, and cook for 11-13 minutes, or until the crust begins to brown.
Once done, top pizza with cilantro and parsley. Slice, and serve.
Kids Can Do
Mix the BBQ mixture and place the toppings on the pizza.