Nov 21, 2021
Thanksgiving Butternut Squash Ravioli Casserole with Marshmallows and Pecans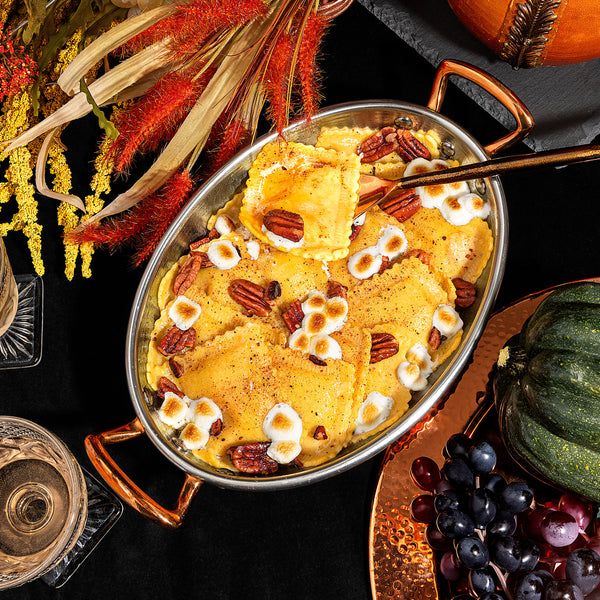 Ingredients
¼ cup dairy-free butter, divided

1/3 cup chopped pecans

2 tablespoons maple syrup

½ teaspoon cinnamon

1/8 teaspoon nutmeg

¼ cup vegan mini marshmallows
Instructions
Preheat broiler to 450 F. Grease an 8-inch by 8-inch baking dish with one tablespoon dairy-free butter. Set aside.

Cook ravioli according to package directions. 

While ravioli cooks, heat the remaining 3 tablespoons of dairy-free butter in a small sauté pan over medium-low heat. Add pecans, maple syrup, cinnamon, and nutmeg, and cook until pecans are lightly toasted, stirring frequently, about 5-6 minutes.

Drain ravioli, and arrange into prepared baking dish. Top with pecans, making sure the butter evenly coats the ravioli. 

Sprinkle marshmallows on top and place in the oven. Broil 2-3 minutes, or until marshmallows are puffed and golden brown. Remove from oven and serve immediately.
Kids Can Do