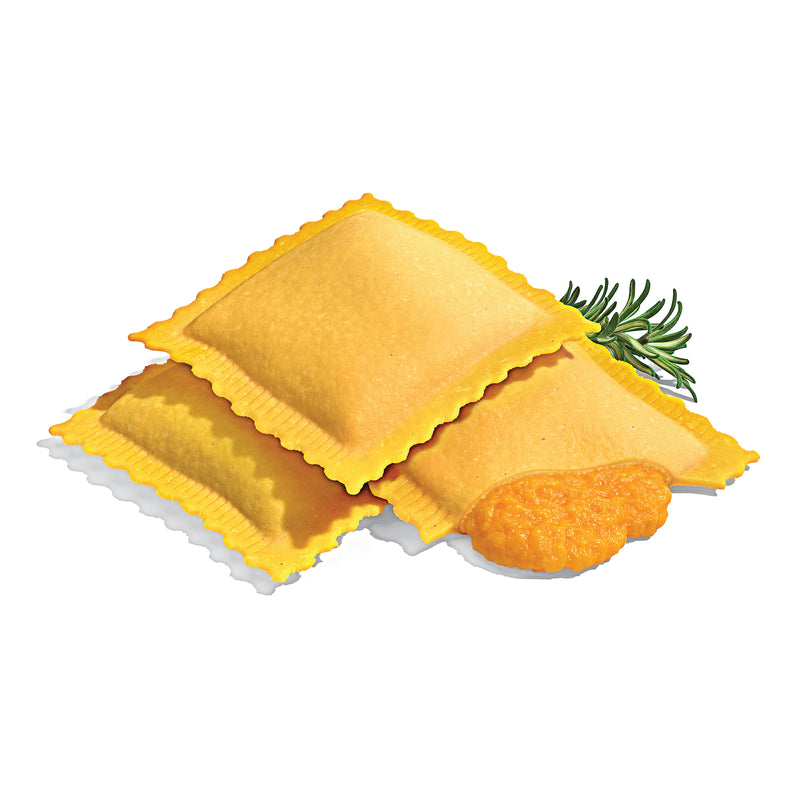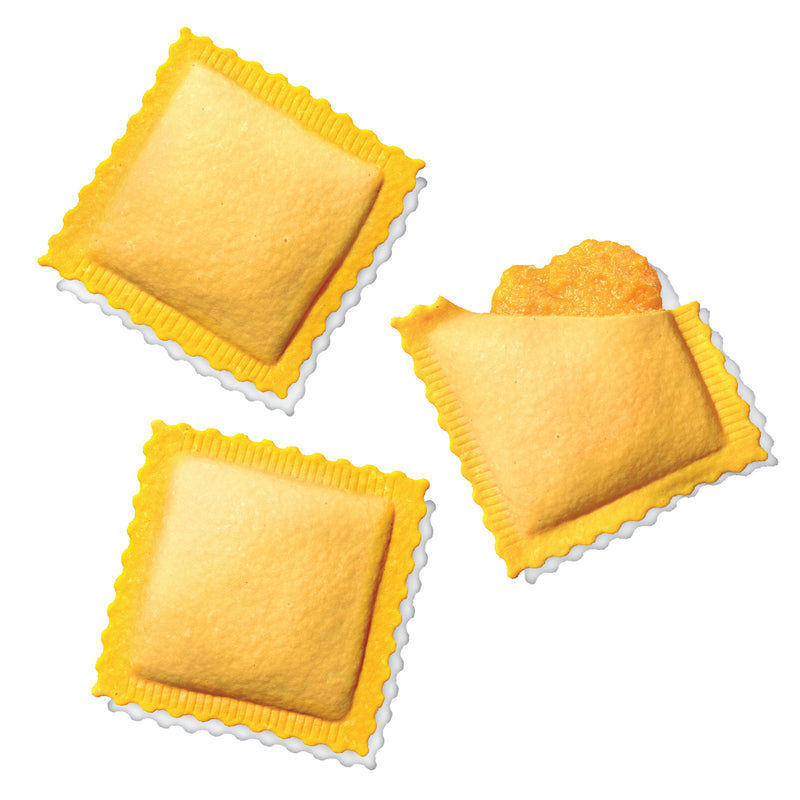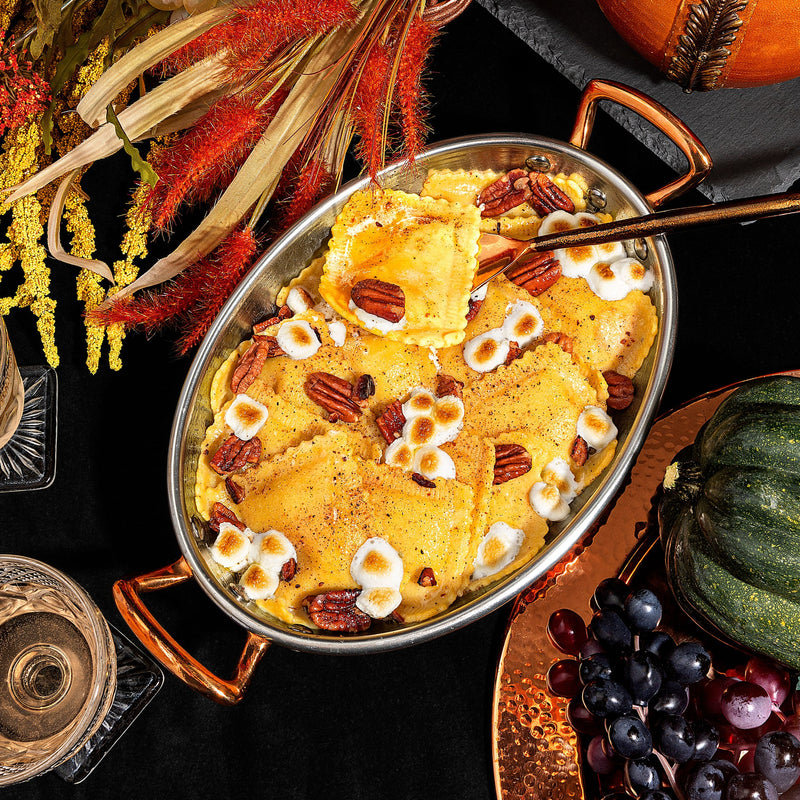 Butternut Squash Ravioli
It's hard to find ravioli that's dairy-free. Everyone seems to think ravioli has to be filled with cheese, but we prefer to think outside the noodle about what goes inside the noodle. We've interviewed hundreds of applicants for the job and are excited to welcome Butternut Squash Ravioli to our simple, real-food ingredient CREW! We've combined veggies with the creamy texture and subtly sweet flavor of Butternut Squash for the perfect complement to our grain-free, almond flour pasta. Who knew dairy-free ravioli could be so delicious? We're pretty sure cows knew.
Fresh ravioli in 7 min 30 sec
Dairy Free
Grain Free
Gluten Free
Paleo

Non-GMO
No Seed Oils
Cappello's is helping nurture the resilience of the planet as a founding member of The Almond Project. This multi-year, farmer-led partnership is committed to implementing and studying regenerative farming practices. thealmondproject.com
Featured Recipe: Butternut Squash Ravioli Casserole with Marshmallows and Pecans
Our grain-free algorithm thinks you'd also like these.