Mar 25, 2021
Veggie Lover's Pizza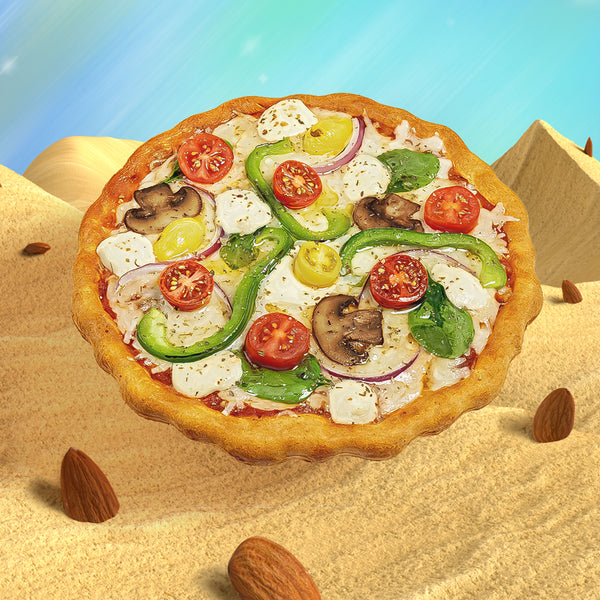 Ingredients
¼ cup marinara sauce
1 ounce fontina cheese, shredded
1 ounce fresh mozzarella
¼ cup cherry tomatoes, halved
1 cremini mushroom, thinly sliced
5-6 fresh spinach leaves
5-6 slices red onion
Pinch of dried oregano
Instructions
Preheat oven to 425 F. Place baking sheet on middle rack while the oven preheats.
Spread marinara over the base of the crust and top evenly with cheese.
Top with remaining vegetables.
Place pizza directly on the preheated baking sheet. Cook for 14-18 minutes, or until the crust is crispy and golden brown.
Remove from oven and serve warm topped with a sprinkle of oregano.
Kids Can Do
Top with cheese
Top with veggies
Sprinkle oregano