Feb 28, 2021
Winter Greens Pesto Sweet Potato Gnocchi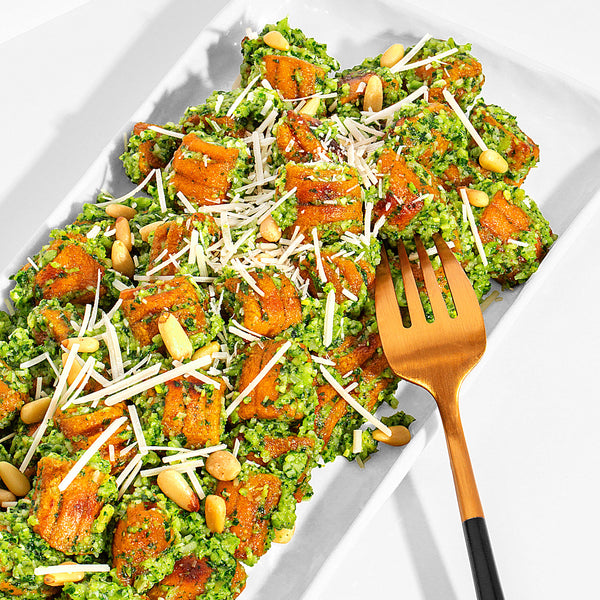 Ingredients
For the Pesto
1 cup kale, stems removed and chopped
1/2 cup pitted green olives
1/3 cup grated vegan Parmesan cheese, plus more for finishing
3 Tbsp olive oil
2 Tbsp pine nuts, plus more for finishing
3 garlic cloves
1 tsp fresh lemon juice
1/4 teaspoon lemon zest
1/4 tsp kosher salt
Instructions
Add all ingredients for the pesto to a food processor. Blend until smooth, adjusting seasoning as needed. Transfer to a medium mixing bowl and set aside.
Cook Gnocchi according to package instructions. Transfer to the bowl with the pesto and mix to combine.
Top with more parmesan, pine nuts, and serve.
Kids Can Do
Help add ingredients to food processor
Pulse the pesto
Toss the pasta in the pesto