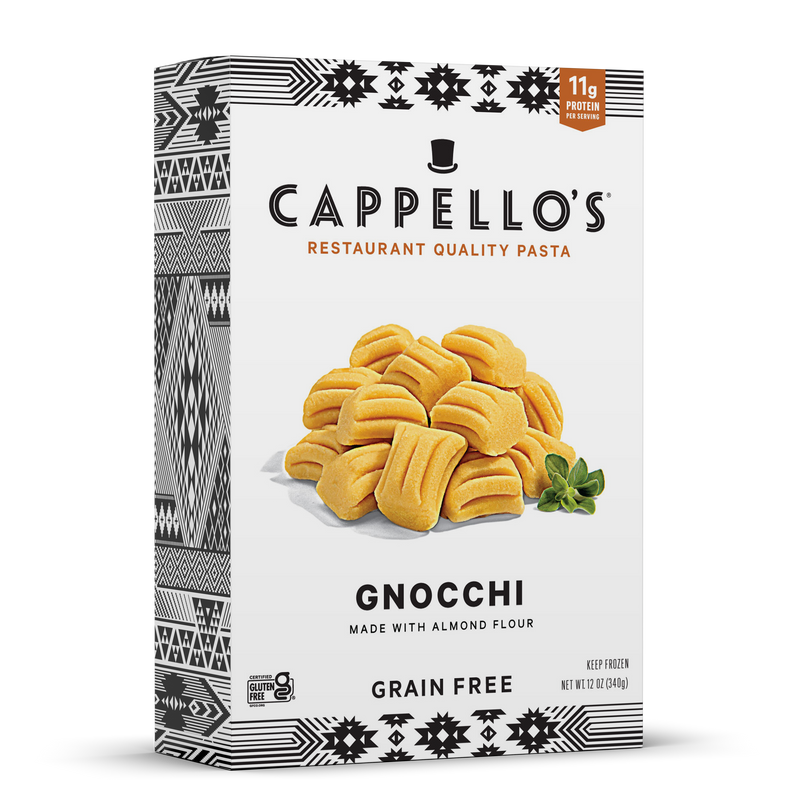 Gnocchi
In Argentina, people eat gnocchi on the 29th of every month for good luck. Here in Denver at Cappello's, we do the same. But we also eat them on the other days of the month. Because we believe in spoiling ourselves. A bowl of these fresh pillowy dumplings sautéed in our favorite sauce is like giving our taste buds a light touch massage. Made with just five simple ingredients: organic potato flakes, almond flour, cage-free eggs, tapioca flour and sea salt. Or six if you count our own specially sourced blend of love. Aren't you lucky?
Fresh gnocchi in 8 min
Grain Free
Gluten Free
Dairy Free
Paleo
Non-GMO
No Seed Oils
Cappello's is helping nurture the resilience of the planet as a founding member of The Almond Project. This multi-year, farmer-led partnership is committed to implementing and studying regenerative farming practices. thealmondproject.com
Featured Recipe: Paleo Romesco Gnocchi
Pasta Recipes
Watch our pasta and gnocchi pull off one feat of gluten-free magic after another.
Our grain-free algorithm thinks you'd also like these.