Dec 21, 2015
Happy Birthday BKS Iyengar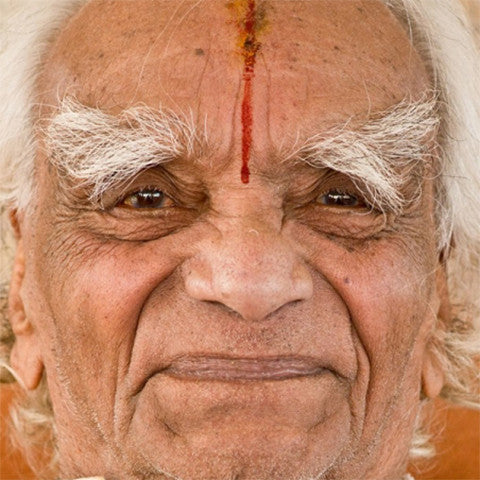 As you know, Cappello's loves the yogi community. Stacey is a practicioner and Ben teaches weekly. With that being said, we want to wish a Happy Birthday to Bks Iyengar. Below you will find some facts you probably didn't know, or would find interesting about BKS.
1. His brother-in-law was known as the "father of modern yoga".
In 1934, Tirumalai Krishnamacharya first invited his young, sickly brother-in-law to train with him in what was then the kingdom of Mysore (now Karnataka state) in southern India to improve his health.

Krishnamacharya was one of the key figures behind the revival of "hatha yoga" - from which Iyengar yoga developed - in the early 20th century which focused on the correct alignment of the body.
2. He owed his international success to an American violinist.

In 1952, Yehudi Menuhin befriended BKS Iyengar. Menuhin believed doing yoga improved his playing and invited him to Switzerland with him in 1954.

After that visit, Iyengar travelled frequently to the west to demonstrate his special technique and hundreds of Iyengar yoga centers sprang up around the world.
3. He taught the 85-year-old Queen Elisabeth of Belgium how to do a headstand.

Iyengar was first introduced to the dowager Queen in 1958 and she told him she wanted to learn how to do his signature sirasana headstand.
She gave him a bust of his head which she had sculpted herself. In 1965, he visited her again to help her regain some control of her movements after she suffered a stroke at 92.
Iyengar was a favorite of main celebrities such as writer Aldous Huxley and cricketer Sachin Tendulkar.
4. His children became celebrated yoga teachers as well.
His eldest daughter Geeta and his son Prashant have become internationally renowned yoga practitioners and now run the Ramamani Iyengar Memorial Yoga Institute - which BKS Iyengar founded in 1975 in honor of his late wife.
He also trained his granddaughter, Abhijata Sridhar Iyengar as a yoga teacher for many years and she now teaches at the institute and abroad.