Jan 11, 2016
My CrossFit Philosophy by Kristin Kaschak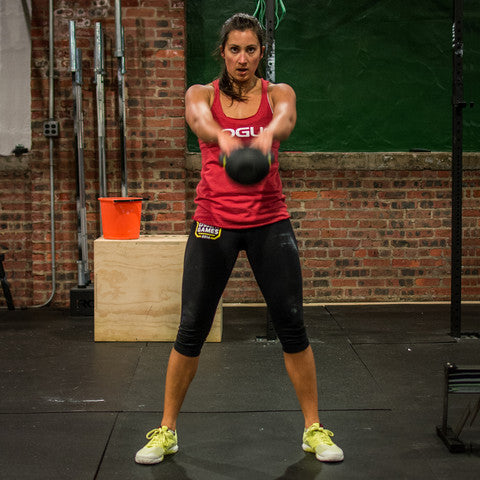 We asked CrossFitter Kristin Kaschak what her philosophy behind CrossFit was... Here's what she had to say:

When I started CrossFit it was kind of by accident. My boyfriend/coach opened Absolute Strength Gym in NJ and they affiliated in 2010. So I started doing CrossFit. First of all, I have the attention span of a goldfish when it comes to exercise. I loathe endless running or hundreds of the same thing over and over completely mindlessly. When I got into CrossFit, I was learning something new every day, I had to pay attention, plus there was just no time to be bored. Over the years, my philosophy has changed A LOT. It used to be all about the fastest time or the heaviest weight. Now it's about doing the best I can do that day to make myself better. It's changed a lot for me far beyond fitness. I've had issues with body image for as long as I can remember. It wasn't until I found CrossFit, and that community that I stopped being so critical of myself and actually starting digging what I saw. I'll never forget the first day I worked out in a sports bra. Did I have a six pack? No! Was my body a magazine cover? Heck no! Did I feel like a friggin' super hero? Hell yes I did. Realizing that I wasn't being judged by my body was a liberating thing, and I think it's unique to CrossFit. Now as an As an NTP, I love seeing how full wellness is a part of every gym. It's not just weights. It's a happier and healthier life all together.


That's a little long but I suppose at the root of it all CrossFit to me honestly is just something that gave me the tools, knowledge, community and confidence to actually believe in and feel pretty awesome about myself. It showed me that even when it's a struggle, and hurts, and you're tired and want to quit...you can surprise yourself and do things that you thought were completely impossible.


We couldn't of asked for a more powerful answer, thank you Kristin!
You can follow Kristin on her Instagram - @thegirlwiththebutter