Jan 14, 2016
Get to know the Cappello's Crew: Director of Operations, Jillian Mitchell.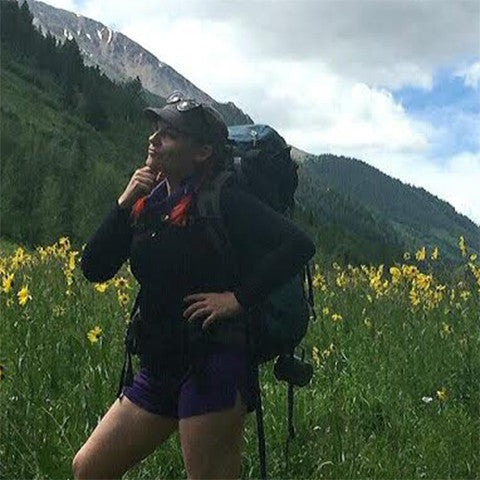 2016 is off to a great start for Cappello's and we're growing, a lot! With that said, we would like to introduce our new Director of Operations, Jillian. Jillian joins us with an extensive background in the natural foods industry.
Read below to get to know her.

How long were you with Whole Foods before joining Cappello's?

I have been with Whole Foods Market for 12 years. I started before knowing much of anything about natural or organic foods and quickly found my passion within. I've appreciated learning more about our food system and what can be done to repair it, the importance of what we choose to put in our bodies, and the importance/repercussions of that 'choice'. I started in the Grocery dept, stocking the dairy cooler and worked my way up through team and store leadership, to my current role as regional grocery buyer. What a ride it's been!

What do you plan on bringing to the table for Cappello's and its customers?

I have a passion for food, from ground to table, and will bring that passion to all my decision making. In addition to an appreciation of the product from a customer and purchasing standpoint... I will bring innovation, retailing prowess, a refined financial understanding and (more) personality!! I plan to help push the brand to new limits and wider audiences. Cappello's for all! :D
Favorite thing to do outside of kickin' ass in operations?

Just one?! Gardening, cooking, hiking, yoga, singing, dancing, puppy playtime and long walks on the beach.

What's your favorite Cappello's product?

Of the moment... It's a tie between gnocchi and cookie dough. Luckily they don't have to compete. Nom.

If you had to survive in the wild for 30 days, what 1 item would you grab?

A musical instrument! Or chapstick. I should probably say knife though right? Or matches? Hahaha.

Who's your biggest inspiration and why?
I find myself inspired by the human race each day. The perseverance I see in the world brings me motivation and optimism. Did you see the picture of the woman in a crowd watching intently as everyone around her recorded the moment on their phones? That woman. I strive to be that present in any minute that I can.
We are certain Jillian will fill into her new role comfortably and can't wait to see her vision unfold for Cappello's!