May 10, 2021
Air Fryer Ravioli Recipe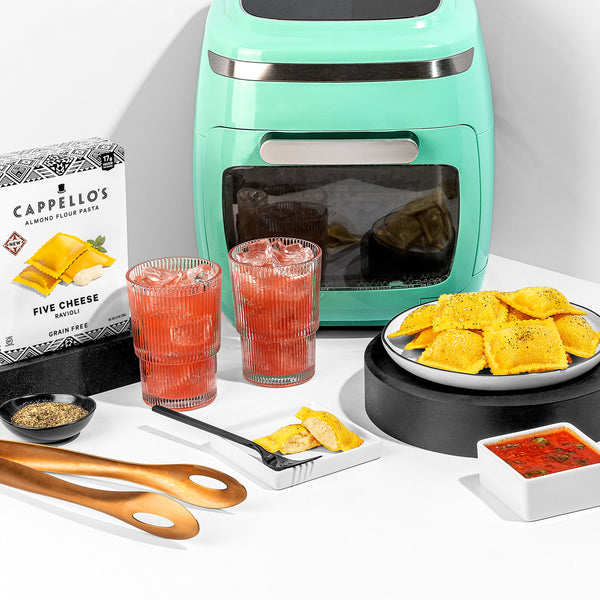 Ingredients
2 tablespoons olive oil

¼ teaspoon kosher salt

¼ teaspoon ground black pepper

For the marinara sauce:

One 14-ounce can of diced tomatoes

½ cup vegetable broth

2 tablespoons extra virgin olive oil

3 cloves garlic, sliced thin

½ teaspoon kosher salt

¼ teaspoon red pepper flakes

¼ teaspoon Italian seasoning

¼ cup fresh basil, chopped
Instructions
Make the marinara sauce: Add all ingredients for marinara to a blender. Process until smooth.

Transfer sauce to a 2-quart saucepan placed on a stove set to medium-high heat. Bring to a boil, then reduce to a simmer and let cook an additional 5 minutes. Keep warm while you fry the ravioli.

Brush both sides of ravioli with olive oil and sprinkle tops with salt and pepper.

Place ravioli in a single layer in an air fryer set to 400 F. Bake until crispy and golden brown, 5-8 minutes.

Transfer marinara to a serving bowl and place ravioli on a serving platter. Serve warm.
Kids Can Do
Brush the ravioli with olive oil and sprinkle with salt and black pepper.

Add marinara ingredients to the blender.