Dec 03, 2021
Almond Joy Cookies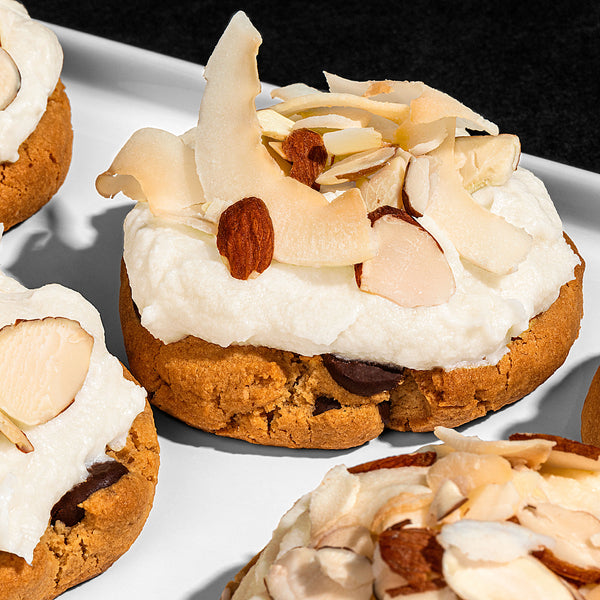 Ingredients
For the frosting:
2 ¼ cups powdered sugar
¼ cup unsalted butter, softened
⅓ cup heavy whipping cream
1 teaspoon coconut extract
⅛ teaspoon fine sea salt
For decorating:
¼ cup sliced almonds, toasted
¼ cup coconut flakes, toasted
Instructions
Divide cookie dough into 12 rounds.
Place cookies on a lined or sprayed baking sheet and cook at 350 F for 10-12 minutes.
Remove from the oven and transfer to a baking rack to cool.
While cookies are cooling, make the frosting. In the bowl of a stand mixer fitted with the whisk attachment, add powdered sugar, butter, coconut extract, whipping cream, coconut extract, and salt. Turn to medium-high and whip until light and smooth.
Frost cookies and top with toasted coconut and almonds.
Kids Can Do
Help make the frosting
Decorate the tops of the cookies with the almonds + coconut