Sep 24, 2019
Apple Pie Pillows (No Sugar Added, Paleo-Friendly)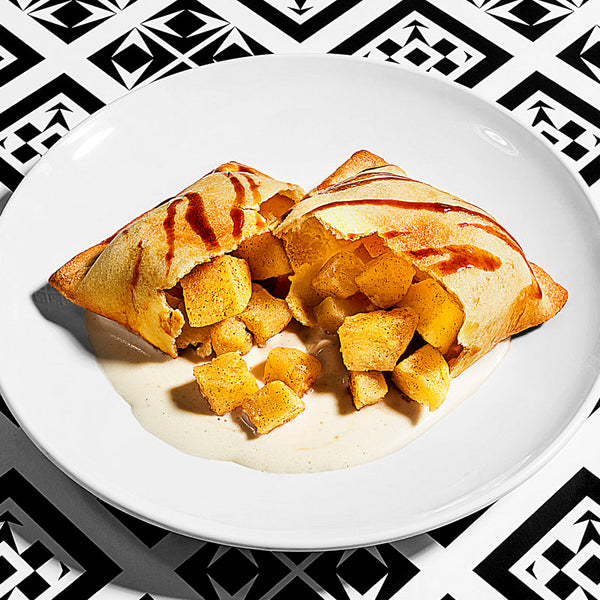 Ingredients
1 package Cappello's Lasagna Sheets, thawed if frozen
2 green apples, peeled, cored, and cut into small cubes
3 tablespoons ghee, divided
Pinch of sea salt
2 teaspoons cinnamon
1 teaspoon water
Optional: Date Syrup, Vanilla Ice Cream
Instructions
Melt ghee in a large skillet over medium heat. Add apples and sprinkle with salt and cinnamon. Sauté until apples are softened, about 5 minutes. Add in water, and continue cooking until apples are soft and sticky, 1 to 2 minutes more. Remove from heat.
Preheat oven to 400ºF. Line a baking sheet with parchment paper.
Cut lasagna sheets in half. Spoon 1 tablespoon of apple mixture in the center of 6 lasagna sheets. Brush edges with water, and top with a second lasagna sheet. Pinch edges together to seal well (they will not puff up if there are any air holes), and trim away excess dough. Brush tops with 1 tablespoon melted ghee.
Place on a baking sheet and bake 8-10 minutes, or until golden brown.
Serve warm with a drizzle of date syrup and vanilla ice cream, as desired.
Additional Info
Yield: 6
Prep Time: 5 minutes
Total Time: 35 minutes