Apr 11, 2021
Baileys Cheesecake Cups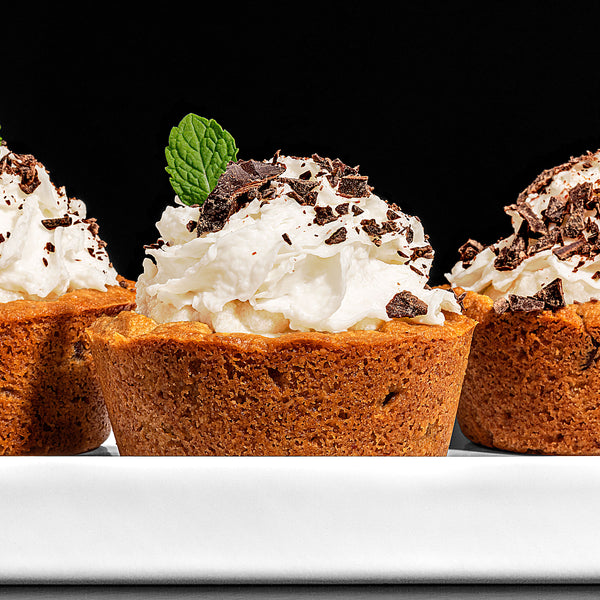 Ingredients
For the Baileys Almande Cheesecake Filling:

3/4 cup raw cashews, soaked overnight in water and drained 

1/3 cup canned, unsweetened coconut cream 

1/4 cup maple syrup 

3 tablespoons Baileys Almande 

3 tablespoons coconut oil, melted 

2 tablespoons lemon juice

Optional Toppings:

Chocolate shavings

Dairy-free whipped cream 

mint leaves
Instructions
Preheat oven to 350 F. Spray a standard-sized muffin tin with cooking spray. 

Divide cookie dough into 7 rounds. Press each round into a muffin well.

Bake until baked through and golden brown, 12-15 minutes. (Note: if the cookie dough puffs, use the back of a spoon to flatten the base). Remove the tin from the oven. Let cups cool slightly then remove from muffin tin and place on a baking sheet to cool completely.

Add all ingredients for the Baileys Almande cheesecake filling to the jar of a blender. Blend until very smooth. 

Divide filling evenly among the cookie cups. Cover with plastic wrap and refrigerate until firm, 1 hour or overnight. 

When ready to serve, remove from refrigerator and top with desired toppings. Serve chilled. 
Kids Can Do
This is an adult recipe because of the alcohol. 😊

To make this a kids' recipe, omit the Baileys.