Sep 09, 2019
Blackberry Basil Pizza with Lemon Mascarpone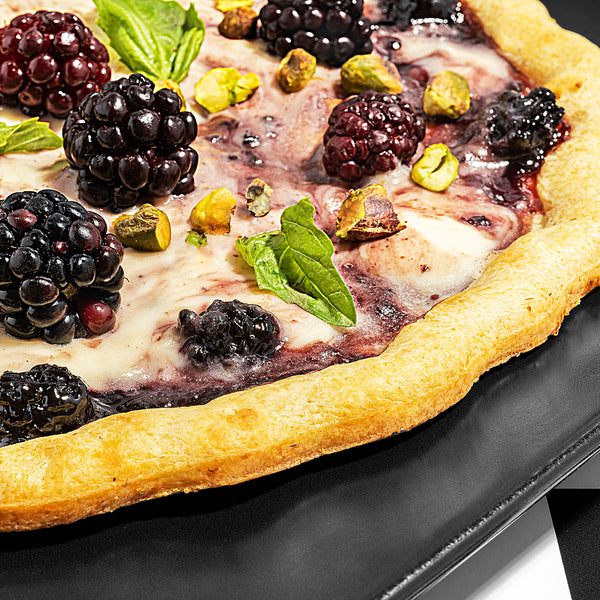 Ingredients
1 Cappello's Naked Crust
2 ounces mascarpone
2 ounces whole milk ricotta cheese
1 tablespoon fresh lemon zest
2 teaspoons raw honey
1/3 cup fresh blackberries
3 tablespoons organic blackberry preserves
1 tablespoon chopped pistachios
5-6 fresh basil leaves
Instructions
Preheat oven to 425ºF.
In the bowl of a small food processor, combine mascarpone, ricotta, lemon zest, and honey. Blend until smooth and creamy, scraping down the sides of the bowl as needed.
Spread blackberry preserves evenly on the crust. Drop the lemon mascarpone on top by the spoonful, and gently swirl into the preserves with a knife just until it is evenly spread over the crust.
Top with the fresh blackberries and bake 14-16 minutes.
Remove from oven and sprinkle with chopped pistachios and basil leaves.