Aug 08, 2020
Bright Spaghetti with Grilled Lemon Chicken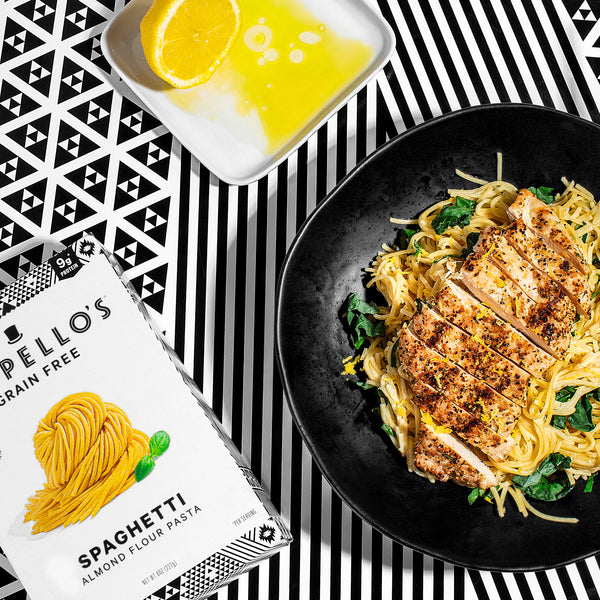 Ingredients
1 chicken breast, butterflied and rubbed with lemon pepper
1/4 cup avocado oil
zest and juice from 1 lemon
1 cup chopped kale
5-7 basil leaves, thinly sliced
salt and pepper to taste
Instructions
Turn grill to medium heat.
Cook chicken for 3-4 minutes per side; then remove from grill and slice.
Whisk together the avocado oil, lemon juice and lemon zest; taste and season with salt and pepper to your liking.
Add in the basil and kale, toss to coat.
Add the package of frozen spaghetti to 3-4 quarts of boiling water. Stir to separate strands. Cook for approximately 90 seconds.
Drain the pasta and add to the bowl of the lemon dressing.
Toss then transfer to 2 plates and top with chicken.
Kids Can Do
Mix the dressing
Stir the pasta into dressing
Scoop the pasta onto plate