Nov 08, 2021
Burrata Breakfast Pizza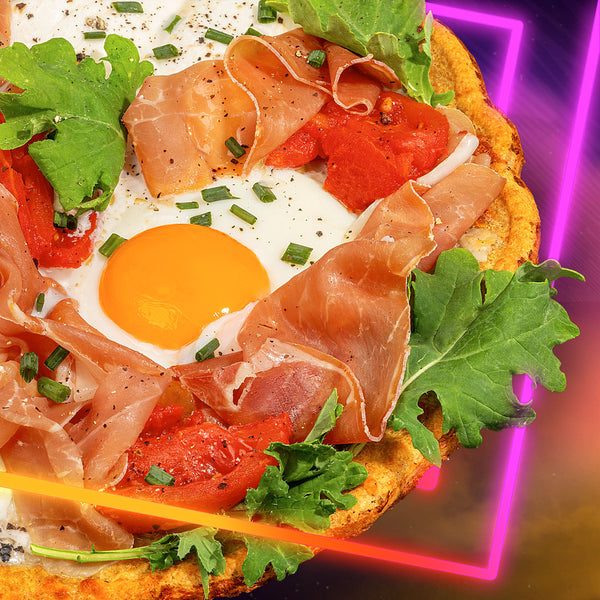 Ingredients
1/3 cup shredded fontina

1 egg

1  small tomato, quartered

8 ounces burrata

1-ounce prosciutto

½ teaspoon red pepper flakes

¼ teaspoon freshly ground black pepper

1/3 cup loosely packed baby kale

1 tablespoon chopped chives
Instructions
Preheat oven to 420 F. Place a baking sheet on the middle rack while the oven preheats.

Sprinkle the base of the frozen crust with shredded fontina, and carefully crack the egg onto the crust. Distribute the tomato quarters evenly on the crust around the egg. 

Place pizza directly on the preheated baking sheet. Cook 11-14 minutes, or until the egg has cooked and the crust is golden brown. 

Remove from oven and place burrata on top of warm crust and allow it to melt. Add the prosciutto. Season with black pepper and garnish with baby kale leaves and chives. 
Nutrition Facts
Per Pizza:Total Fat: 134g

Saturated Fat: 63g

Polyunsaturated Fat: 2g

Monounsaturated Fat: 7g

Total Carbs: 41g

Dietary Fiber: 20g

Net Carbs: 21g

Protein: 74g