Sep 05, 2023
Buttermilk Biscuit Strawberry Shortcake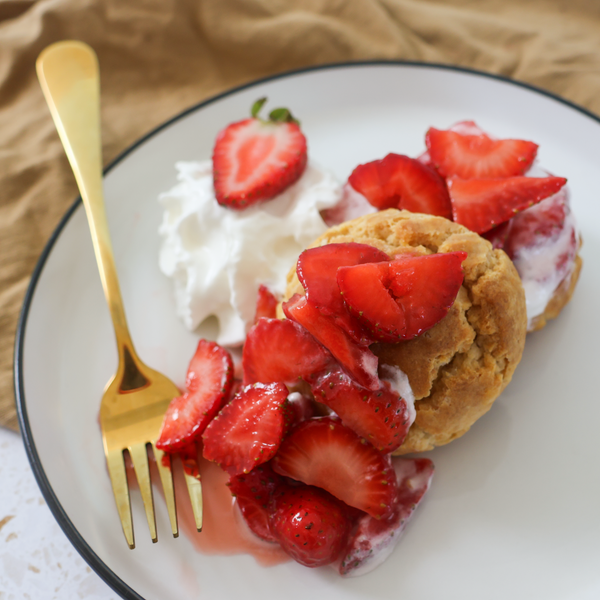 INGREDIENTS
1 Package Cappello's Gluten Free Buttermilk Biscuits

2pints ripe, well-rinsed strawberries

½ cup sugar, or more to taste

3cups whipping cream

¼teaspoon vanilla extract
INSTRUCTIONS
Pick over and hull strawberries. Cut in half or slice, depending on size. Gently crush about a quarter of the berries with a fork to release their juices. Mix with remaining berries and the ½ cup of sugar, adding more sugar if necessary. Set aside, covered, for about half an hour to develop flavor.

Preheat oven to 380°F.

Place frozen biscuits on aparchment lined baking sheet. Bake on top rack for 25 minutes (Oven temperatures and cooktimes will vary.)

Remove from the oven, Brush the insides with some of the remaining melted butter.

Beat remaining cream until it thickens. Add vanilla. Beat again just until thick.

Place a bottom half of a biscuit on each plate. Top with a generous spoonful of berries. Cover with a top half, add a few more berries, and top with whipped cream. Serve immediately.
KIDS CAN DO
Whip the cream
Top the biscuits