Aug 27, 2020
Calabrian Pepper Pepperoni Grilled Pizza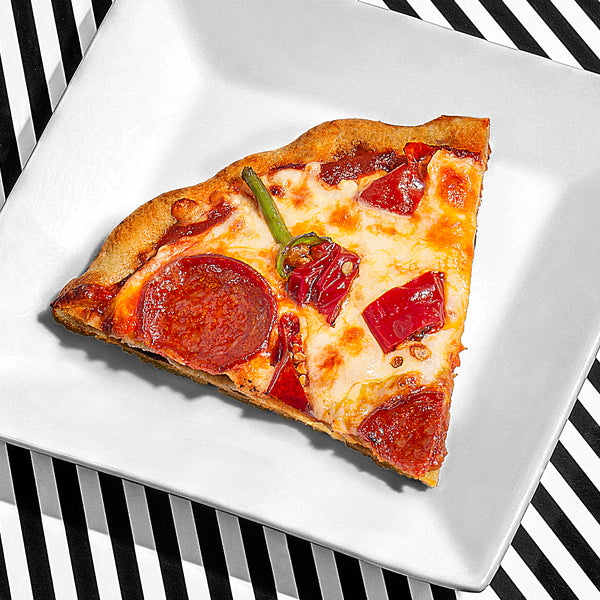 Ingredients
1/4 cup olive oil
10 garlic cloves
1/3 cup Calabrian peppers
Instructions
In a very small saucepan over low heat, add the garlic and oil and simmer for 20 minutes; then remove from the heat and separate the garlic from the oil and set aside. (Store extras in the fridge for later use)
Turn your grill to medium heat.
Slice the peppers and roasted garlic then add them to the pizza.
Place the crust directly on grates or on a grill-safe pan and cook for 11-15 minutes or until desired crispiness is achieved.
Drizzle the pizza with the garlic oil and serve immediately.
Kids Can Do
Beware, these are spicy peppers!
Drizzle the garlic oil