Dec 21, 2020
Candied Bacon Chocolate Chip Cookies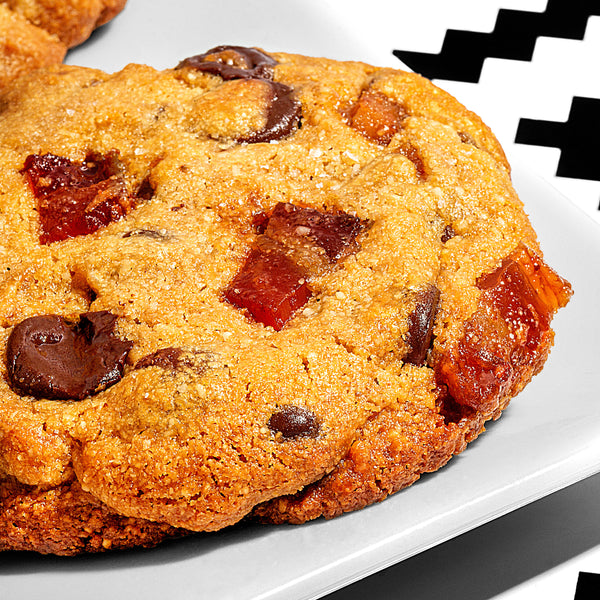 Ingredients
4 slices thick cut bacon
1/4 cup brown sugar
Instructions
Preheat the oven to 375°F.
Place a wire rack on a foil lined baking sheet. Arrange the bacon on the wire rack and lightly pack the brown sugar on top of the bacon to create a thin layer.
Transfer the baking sheet to the oven and bake for 25 minutes or until the brown sugar has melted and the bacon is crisp.
Remove from the oven and allow to cool for 10 minutes then dice into small pieces.
Working over a medium bowl, remove the cookie dough from the packaging and break apart into small pieces, then add in the diced candied bacon and mix to combine the bacon into the dough.
Using your hands, make 10 evenly sized cookies and place them on a lined baking sheet pressing them down into a cookie shape before baking.
Place the tray into a 350 degree oven and bake for 10-12 minutes. 
Remove from the oven, sprinkle with flaky salt if desired and transfer to a cooling rack. Allow to cool for 10 minutes. 
Kids Can Do
Sprinkle the brown sugar
Break apart the dough
Shape the cookies