May 10, 2021
Caprese Ravioli Pasta Salad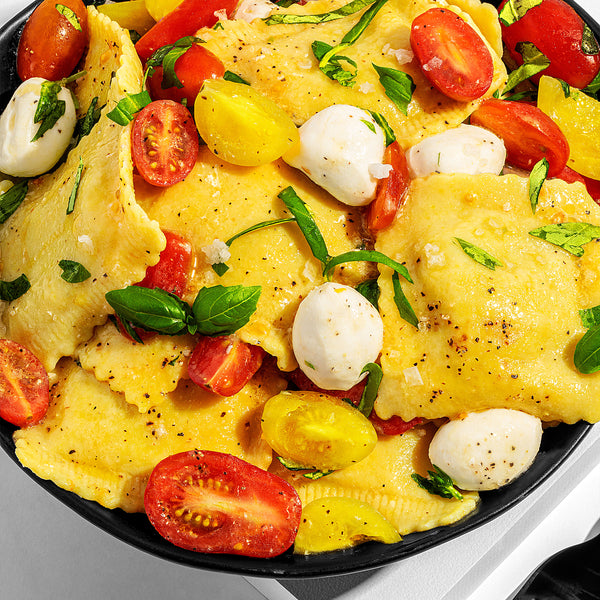 Ingredients
8 ounces fresh mozzarella ciliegine cheese
1-pint cherry tomatoes, halve
½ cup fresh basil, chopped
¼ cup olive oil
1 teaspoon flake sea salt
½ teaspoon ground black pepper
Instructions
Cook the ravioli:

In a large pot, bring 3 quarts of water to a rolling boil. Add frozen ravioli and cook for 7-8 minutes.

Drain water and add the cooked ravioli to a large serving bowl.

Add cheese, tomatoes, basil, olive oil, salt and black pepper. Toss to combine and serve immediately.
Kids Can Do
Add the cheese, basil, olive oil, and spices to the cooked ravioli and mix.