Mar 13, 2020
Caramelized Onion and Herbed Goat Cheese Pizza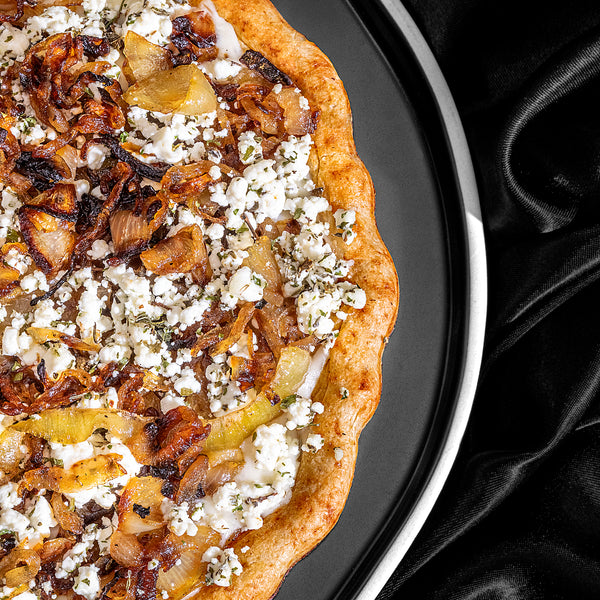 Ingredients
3 tablespoons oil, divided
1 large onion, thinly sliced
1/2 teaspoon salt
1 ounce goat cheese crumbles
1/2 teaspoon garlic powder
1/2 teaspoon dried thyme
1/4 teaspoon dried basil
1/4 teaspoon dried parsley
1 cup shredded mozzarella
Instructions
Preheat oven to 425 F.
In a heavy bottomed pan over medium heat, heat 2 tbsp of oil and add onion and salt.
Cook, stirring occasionally, until golden and caramelized, about 20 minutes. Remove from the stovetop when done; set aside.
While the onion cooks down, add the goat cheese, garlic, thyme, basil and parsley to a bowl and mix, gently pressing the herbs into the cheese as you stir; set aside.
Place the crust on a baking sheet and cook for 7-8 minutes or until beginning to brown. Remove from the oven and brush with remaining oil then top with mozzarella, onions and goat cheese, layering them as you go.
Finished cooking for 5-7 minutes or until desired crispiness has been achieved.