Sep 29, 2020
Chocolate Chip Cookie Dough Cannoli Cups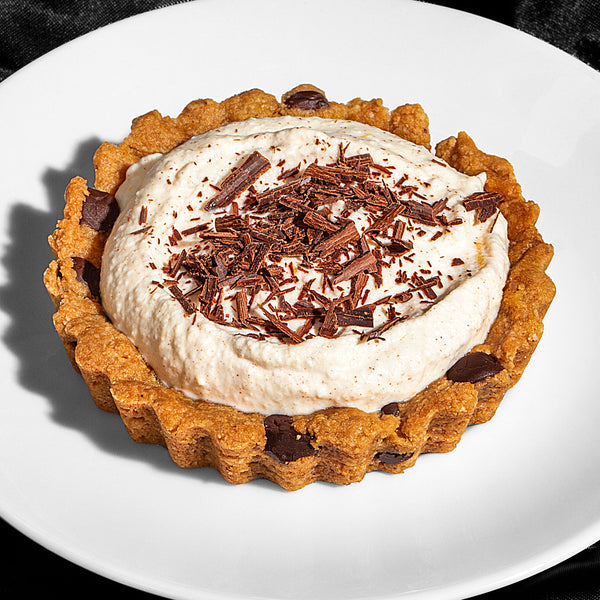 Ingredients
1/2 cup heavy whipping cream
3/4 cup whole milk Ricotta cheese
1/4 cup powdered sugar
1 tablespoon lemon zest
1/4 teaspoon ground cinnamon
1/4 cup dark chocolate shavings, for garnish
1 tablespoon powdered sugar, for dusting
Instructions
Preheat the oven to 350° F
Divide the Chocolate Chip Cookie Dough between six 3-inch tart molds. Make sure to firmly press the dough into each shell.
Place shells onto a baking sheet. Place in the oven and bake 10-12 minutes, or until tart edges are baked through. Remove from the oven and let cool completely before assembling tarts.
While the tarts are cooling, make the filling.
In a small mixing bowl add the chilled heavy whipping cream. Use a handheld mixer to whip cream until soft peaks form. Set aside.
In a medium mixing bowl add ricotta, powdered sugar, lemon zest, and cinnamon. Stir to combine.
Use a spatula to gently fold whipped cream into ricotta mixture. Don't overmix the filling or it will deflate!
Once tart shells are cooled, divide filling between the tarts. Top with chocolate shavings and a dusting of powdered sugar.
Kids Can Do
Mix the filling
Fill the tarts
Sprinkle the chocolate