Sep 15, 2020
Chocolate Dipped Chocolate Chip Cookie Ice Cream Sandwiches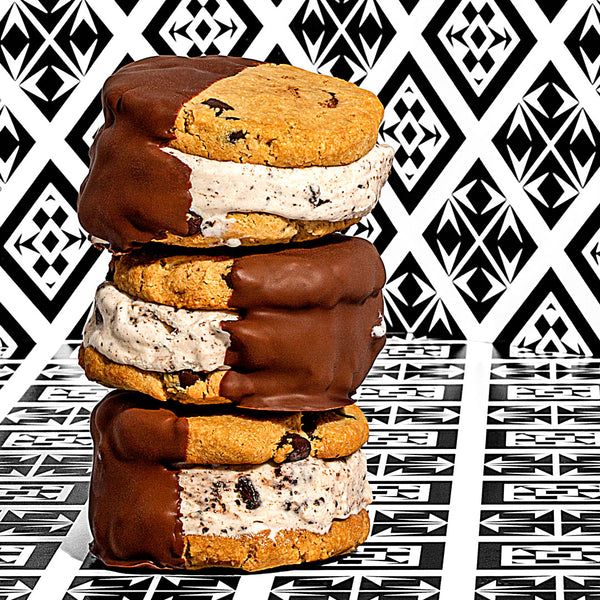 Ingredients
1/2 quart cookies and cream ice cream
1/2 cup chocolate chips
2 tablespoons refined coconut oil
Instructions
Allow the dough to thaw.
Remove the wrapping from the cookie dough and cut into 8 equal size pieces.
Press the cookie dough out until they are about 2-3 inches in diameter and about 1/2 inch thick.
Place on a lined or sprayed baking sheet and cook at 350 F for 10 minutes.
While the cookies cool, melt the chocolate chips and coconut oil together at 30 second intervals until completely melted.
Once the cookies are completely cooled, scoop about 1/4 cup (or more) of the ice cream onto the bottom cookie then gently and slowly press the top cookie onto the ice until it reaches the edges.
Dip the cookie sandwich halfway into the melted chocolate and place on a lined cookie sheet.
Chill in the freezer for at least 30 minutes and enjoy.
Kids Can Do
Press the dough to make the cookie shape
Mix the melted chocolate
Dip the cookie sandwich