Feb 26, 2020
Cookie Dough Milkshake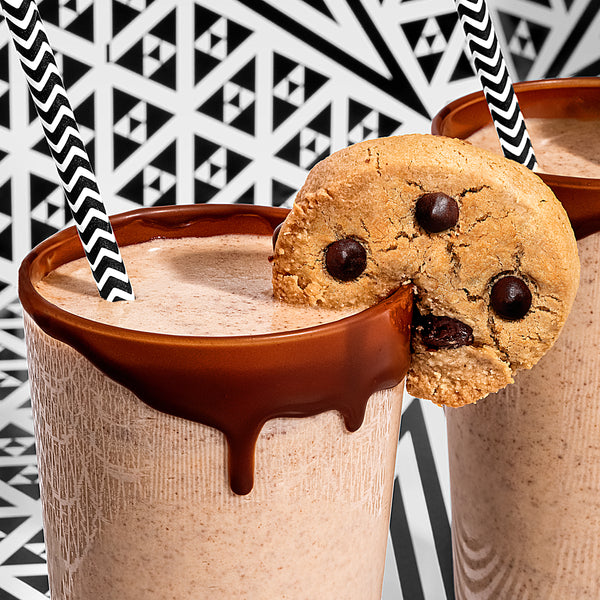 Ingredients
1 pint dairy free ice cream (we love Ripple Foods)
1 1/4 cup dairy-free milk (we love Malk)
1 teaspoon vanilla extract
Optional Garnish:
Remaining 1/2 package of Cappello's Cookie Dough
2 ounces chocolate chips
1 teaspoon coconut oil
Instructions
Add all ingredients to a high-speed blender and blend until creamy and smooth.
Pour the milkshake then garnish with a cookie (or two).
Optional Garnishes: Take the remaining 1/2 package and bake cookies following package directions.
While the cookies bake, melt the chocolate chips and coconut oil together in a microwave safe dish at 30 second intervals until completely melted.
Dip the rims of each glass into the melted chocolate and allow to dry.
When the cookies are done baking, remove from the oven and slice a small slit from the middle of the cookie to one edge.