Mar 16, 2021
Corned Beef Hash Breakfast Sandwich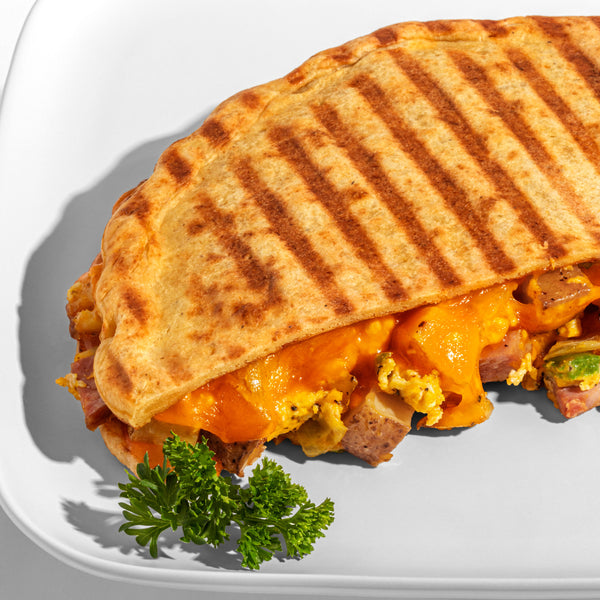 Ingredients
4 tablespoons butter divided
4 ounces cooked corned beef, diced
1/4 cup yellow onion, diced
1/4 cup green pepper finely diced
1 cup roasted potato, diced
1/2 teaspoon kosher salt
1/4 teaspoon ground black pepper
2 large eggs
4-6 slices of cheddar cheese
Hot sauce, for serving
Instructions
Melt 2 tablespoons of butter in a medium skillet placed over medium heat. Add corned beef, onion and pepper. Cook until onion and pepper have softened, 5-7 minutes.
Add potatoes, salt, and pepper. Continue to cook until potatoes are warmed, 3-4 minutes.
Crack eggs and add to the pan. Cook until eggs have just set, 2-3 minutes.
For assembly, cut the crust in half and spread the outsides with remaining 2 tablespoons of butter. Lay 2-3 slices of cheddar on the bottom. Pile the hash on top of the cheese. Top with 2-3 more slices of cheese, followed by the other half of the crust.
Place the assembled sandwich on a hot panini press and cook for 5-6 minutes or until the cheese has melted and grill marks appear. Serve warm with hot sauce.
Kids Can Do
Make the layers of the sandwich