Jul 26, 2021
Creamy Tofu Ravioli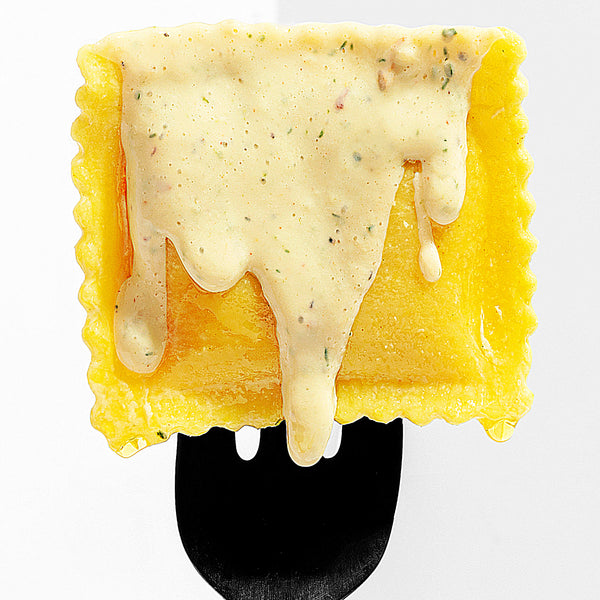 Ingredients
16 ounces silken tofu, drained 

½ cup almond milk

2 cloves garlic 

2 tablespoons fresh basil leaves 

1 tablespoon fresh parsley 

½ teaspoon kosher salt 

½ teaspoon ground black pepper 

¼ teaspoon red pepper flakes 

⅛ teaspoon smoked paprika 
Instructions
To a high-speed blender, add tofu, almond milk, garlic, basil, parsley, salt, black pepper, and smoked paprika. Blend until smooth.

Transfer to a 12-inch nonstick skillet placed over medium-low heat. Warm sauce while you cook the ravioli, about 5 minutes. 

Cook the ravioli: To a large pot, bring 3 quarts of water to a rolling boil. Add frozen ravioli and cook for 7-8 minutes. Drain water and add the cooked ravioli to the sauce. Toss to combine and transfer to bowls. Serve immediately. 
Kids Can Do
Add ingredients for the tofu sauce to the blender.