Aug 15, 2020
Crunchy Spaghetti Asian Salad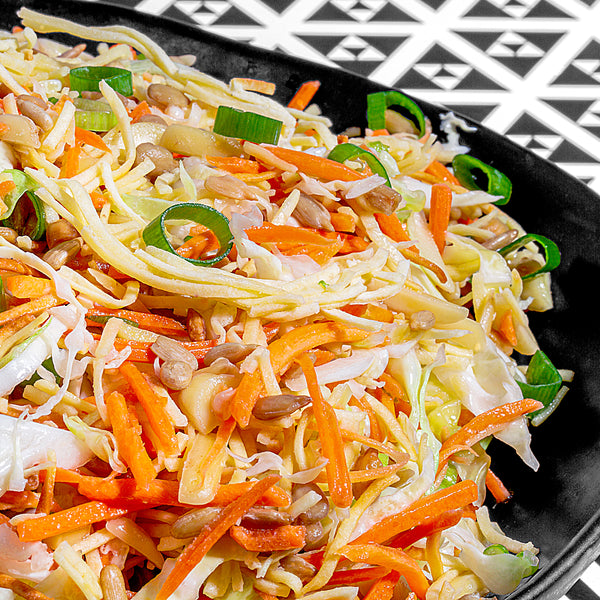 Ingredients
1 package Cappello's Spaghetti, thawed
2 cups shredded cabbage
1 1/2 cup shredded carrots
1/3 cup sunflower seeds
1/2 cup slivered almonds
2 green onions, thinly sliced
1/4 cup avocado oil
1/3 cup rice wine vinegar
2 tablespoons honey
1 teaspoon soy sauce
1/2 teaspoon garlic powder
salt and pepper to taste
Instructions
Preheat oven to 400 F.
Lay the spaghetti onto a baking sheet in a single layer, being sure not to leave them too thick or they won't cook properly.
Bake for 5 minutes, flipping halfway through. Note: the strands towards the edges of the pan will brown fastest, keep an eye on them to make sure they don't burn.
Allow to cool then break the pasta into 1/2-1 inch pieces.
Whisk together the oil, vinegar, honey, soy sauce and garlic powder; taste and season to your liking.
In a medium bowl, add in the cabbage, carrots, sunflower seeds, almonds, green onions and crunchy spaghetti then top with the dressing and toss to coat.
Make this ahead so the spaghetti softens and soaks up the dressing or toss together last minute to leave the spaghetti crunchy.
Kids Can Do
Whisk the dressing
Break apart the dried pasta
Mix the salad together