May 10, 2021
Greek Ravioli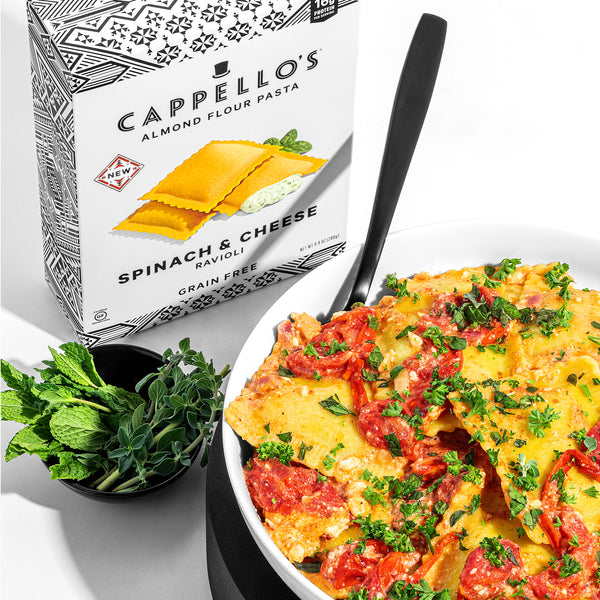 Ingredients
1-pint cherry tomatoes, halved
6 ounces crumbled Feta cheese
½ cup red onion, diced
¼ cup extra-virgin olive oil
1 tablespoon (3 cloves) garlic, sliced thin
¼ teaspoon kosher salt
¼ teaspoon ground black pepper
¼ teaspoon red pepper flakes
1 tablespoon fresh parsley, chopped
1 teaspoon fresh oregano, chopped
1 teaspoon fresh mint, chopped
Instructions
Preheat the oven to 425 F.
In an 8-by-8-inch baking dish add tomatoes, feta cheese, onion, olive oil, garlic, salt, black pepper and red pepper flakes.
Place in the oven and cook until tomatoes have released their juices and cheese has melted, 25-30 minutes.
Remove the pan from the oven and use the back of a wooden spoon to crush the tomatoes to make a creamy sauce. Transfer to a serving bowl and set aside.
While tomatoes are baking, cook the ravioli: In a large pot, bring 3 quarts of water to a rolling boil. Add frozen ravioli and cook for 7-8 minutes.
Drain water and add the cooked ravioli to the tomato sauce. Top with parsley, oregano, and mint. Toss to combine and serve immediately.
Kids Can Do
Sprinkle the fresh herbs on top of the cooked ravioli and mix!