Jun 11, 2021
Grilled BLT Pizza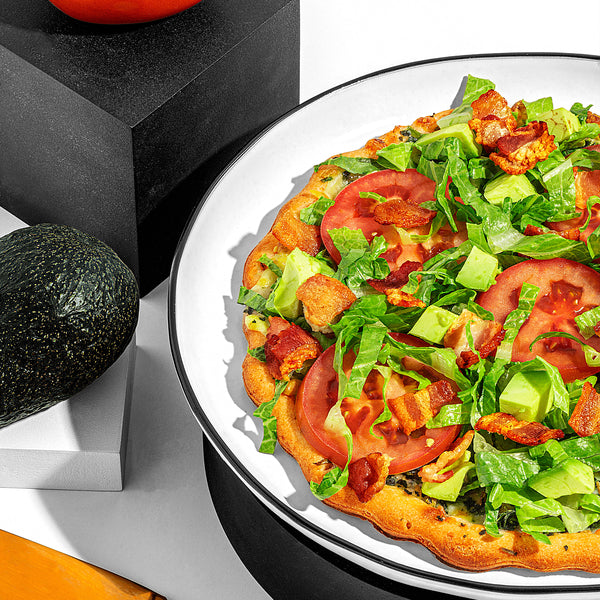 Ingredients
¾ cup shredded Romaine lettuce 
1 small tomato, sliced 
2 strips bacon, cut into 1-inch pieces and cooked to desired doneness
½ avocado, diced
Instructions
Preheat grill to medium, place pizza directly on the grill and cook for 11-13 minutes, or until the crust begins to brown and cheese has melted. 
Once done, top pizza with iceberg lettuce, tomato, cooked bacon, and avocado. Slice, and serve.
Kids Can Do
Top the grilled pizza with lettuce, tomato, bacon, and avocado.