Sep 07, 2020
Grilled Cheeseburger Pizza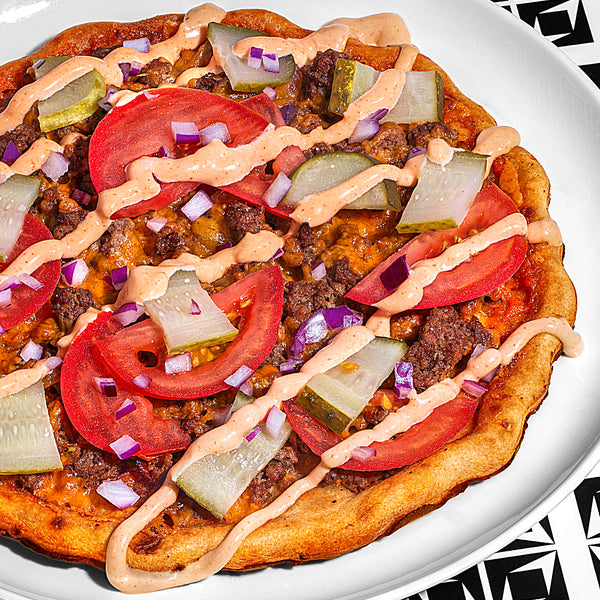 Ingredients
1/2 pound ground beef
1/4 red onion, diced and divided
salt and pepper, to taste
1/2 cup shredded cheddar cheese
1/4 cup mayo
1 tablespoon ketchup
1/8 teaspoon paprika
pinch of cayenne
tomato slices, to garnish
pickle slices, to garnish
Instructions
In a medium pan over medium-high heat, heat 2 tablespoons of oil then add most of the onion, reserving some for a garnish. Cook for 3-5 minutes.
Add the meat and cook until cooked through and no longer pink; taste and season to your liking. Drain the meat and set aside.
Turn the grill to medium heat.
Mix together mayo, ketchup, paprika and cayenne, then spread the sauce onto the crust.
Top with shredded cheese and meat mixture.
Grill for 11-13 minutes.
Remove from heat and add tomatoes, pickles and red onion garnish.
Kids Can Do
Mix the sauce
Sprinkle the cheese
Add the tomatoes and pickles