Jun 26, 2020
Grilled Loaded Baked Potato Pizza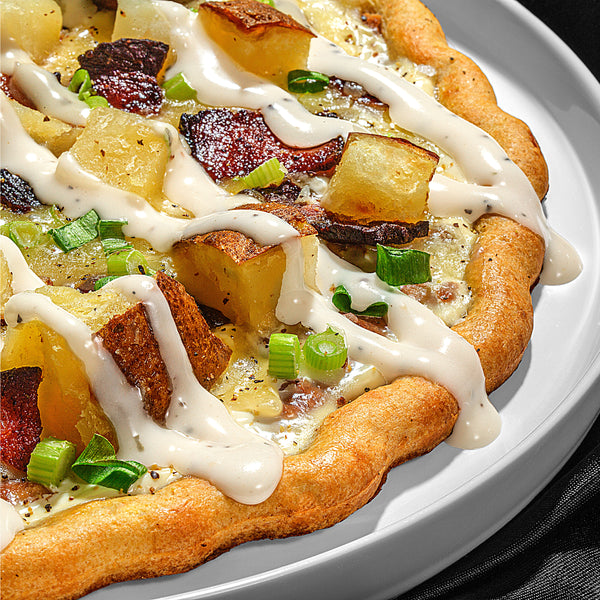 Ingredients: 
1 russet potato

2 slices of bacon

1/4 cup sour cream

1/4 cup shredded white cheddar

2 scallions, sliced

ranch dressing, for drizzle

salt and pepper to taste
Instructions:
Preheat the oven to 425 F.

Wash and dry the potato then pierce the potato 8-10 times with a fork.

Rub oil all over the potato and sprinkle with a coarse sea salt; place on a baking sheet and bake for about 50-60 minutes.

While the potato cooks, cook the bacon until crispy over medium heat then remove from the pan and allow to drain over paper towels; break into small pieces.

When the potato is easily pierced with a fork, remove from the oven and allow to cool to the touch.

Cut the potatoes into bite size pieces.

Turn your grill to medium heat.

Spread the sour cream onto the crust then evenly layer the potatoes, bacon, cheese and scallions.

Place the crust directly on grates or on a grill-safe pan and cook for 11-15 minutes or until desired crispiness is achieved.

Remove from heat, drizzle with ranch and enjoy.
Kids Can Do: 
Break bacon into pieces

Spread the sour cream

Drizzle the ranch