May 28, 2021
Grilled Peach and Burrata Pizza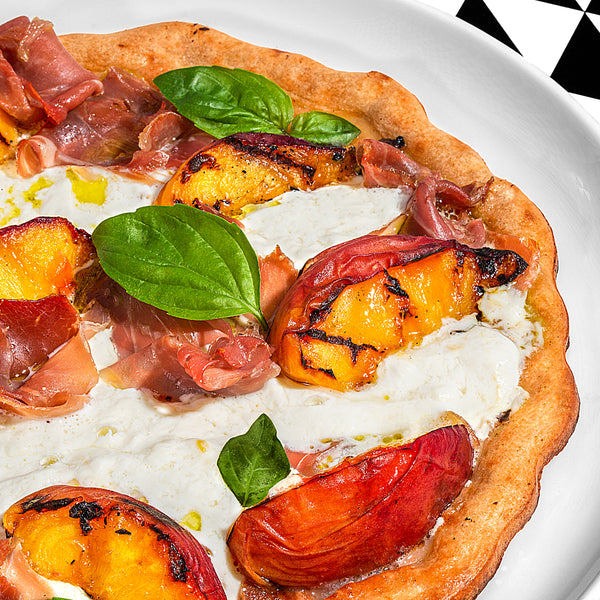 Ingredients
1 peach, cut into thick wedges
1 large burrata
6 thin slices prosciutto 
1/4 cup fresh basil leaves
balsamic vinegar or glaze, for garnish
Instructions
Turn the grill to medium heat.
Place crust directly on grates or on grill-safe pan and cook for 5-7 minutes or until slightly crispy and beginning to brown.
On the other side of the grill, cook the peaches for 2-3 minutes on each side. Remove crust and peaches from the grill. 
Slice the burrata then quickly move onto the crust, it acts as a delicious "sauce"; then top with peaches and prosciutto.
Place back onto the grill and continue cooking until the crust is crispy and toppings are slightly cooked; about 5-7 minutes. 
Remove from the grill, top with basil, and a drizzle of balsamic vinegar or glaze.
Kids Can Do
Add the burrata
Add the peaches
Drizzle the balsamic