Jul 10, 2020
Grilled S'mores Pizza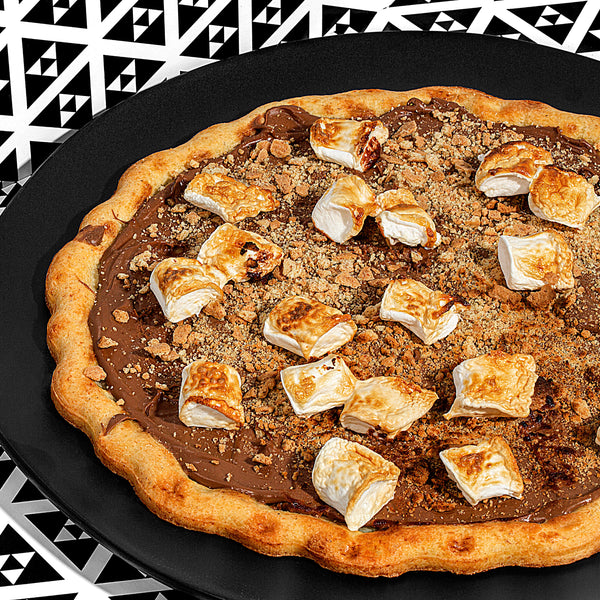 Ingredients
1/2 cup chocolate chips
2 gluten-free graham crackers
1/3 cup mini marshmallows
Instructions
Turn your grill to medium heat.
Place the pizza crust directly on the grates or on a grill-safe pan and cook for 11-15 minutes or until crispy.
Sprinkle the chocolate chips onto the crust, close the grill lid and let the chips melt; about 1 minute.
Remove the pizza from the grill, crush the graham crackers over the top and add the marshmallows.
If desired, torch the marshmallows to char or place them back into the grill to warm up, being sure not to burn the chocolate with either method.
Kids Can Do
Spread the melted chocolate chips
Crush up and sprinkle the graham crackers
Add the marshmallows