Dec 29, 2021
Applegate Bacon and Brussels Keto Breakfast Pizza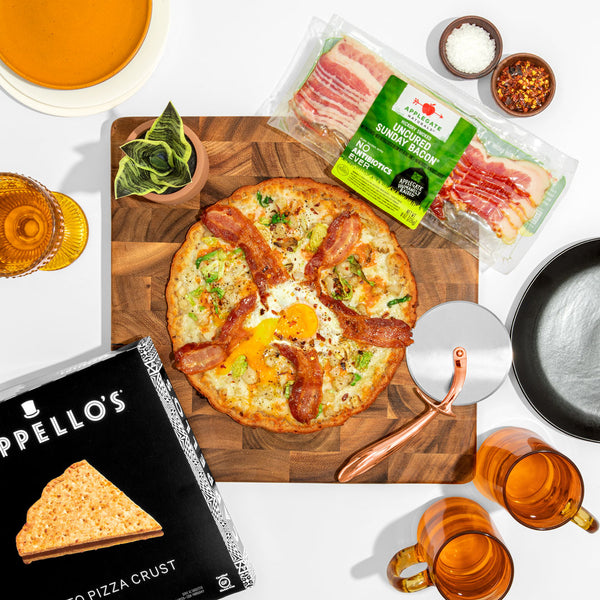 Ingredients
Instructions:
Preheat oven to 420°F. Place baking sheet on middle rack while oven preheats.

In a cast iron skillet, cook the bacon over medium high heat until crispy. Remove and place on paper towels to drain. 

Sprinkle mozzarella and Parmesan over the base of the pizza crust. Top with the shredded Brussels sprouts and cooked bacon. Carefully crack the egg in the center of the pizza.

Cook 13-16 minutes, or until egg is set. Removed from oven and enjoy!