Oct 26, 2019
Orange Cauliflower + Olive Pizza (Plant Paradox approved)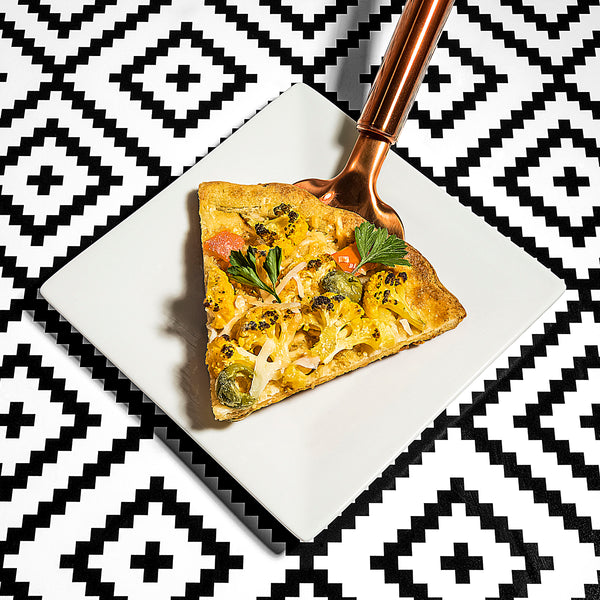 Ingredients
1 1/2 cups orange cauliflower florets
1 tablespoon extra-virgin olive oil
1/2 cup shredded sheep's milk cheese (such as Carr Valley's Cave-aged Marisa cheese)
1 1/2 tablespoons coarsely chopped green olives
2 tablespoons chopped orange bell pepper
1 garlic clove, finely chopped
Pinch of red pepper flakes
2 teaspoons chickpea crumbs
Fresh parsley (to garnish)
Instructions
Preheat oven to 425ºF.
Crumble the cauliflower florets and spread it evenly on a baking pan, and drizzle with olive oil. Roast the cauliflower for 12 minutes. Remove from oven and set aside.
Sprinkle the cheese over the pizza crust. Top with the roasted cauliflower, olives, bell pepper, garlic, and red pepper flakes. Sprinkle the chickpea crumbs over the top.
Bake 13-15 minutes, or until crust is golden brown. Remove from oven and garnish with fresh parsley.
Additional Info
Prep time: 10 minutes
Total time: 40 minutes