Sep 18, 2019
Paleo Shrimp Scampi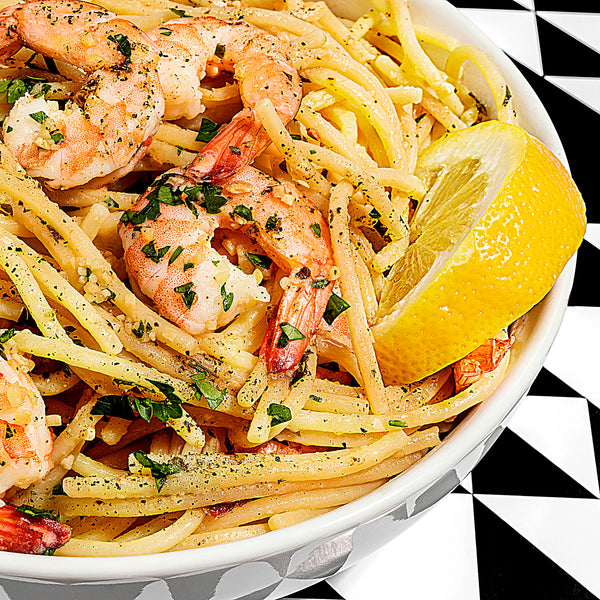 Ingredients
1 package Cappello's Spaghetti
2 tablespoons ghee, divided
2 tablespoons extra-virgin olive oil, divided
4 cloves garlic, minced
2 shallots, finely chopped
3/4 cup dry white wine
1/2 teaspoon sea salt
1/4 teaspoon freshly ground black pepper
1/8 teaspoon red pepper flakes
1 pound shrimp, peeled
1/4 cup chopped parsley
½ fresh lemon, juiced
Instructions
Cook spaghetti according to package directions. Drain and set aside.
In a large skillet, melt 1 tablespoon ghee with 1 tablespoon olive oil. Add garlic and shallots, and sauté 1 minute. Add the white wine, salt, freshly ground black pepper, and red pepper flakes. Bring to a simmer and cook, about 2 minutes, or until wine is reduced by half.
Add the shrimp and sauté until just pink, 2 to 4 minutes. Remove from heat, and stir in the parsley and lemon juice. Add spaghetti to the pan and gently stir to coat. Drizzle with remaining 1 tablespoon of olive oil, and salt and pepper to taste. Serve immediately.
Additional Info
Yield: 2 servings
Prep time: 10 minutes
Total time: 20 minutes