Sep 25, 2020
Pesto Mozzarella Tomato Pizza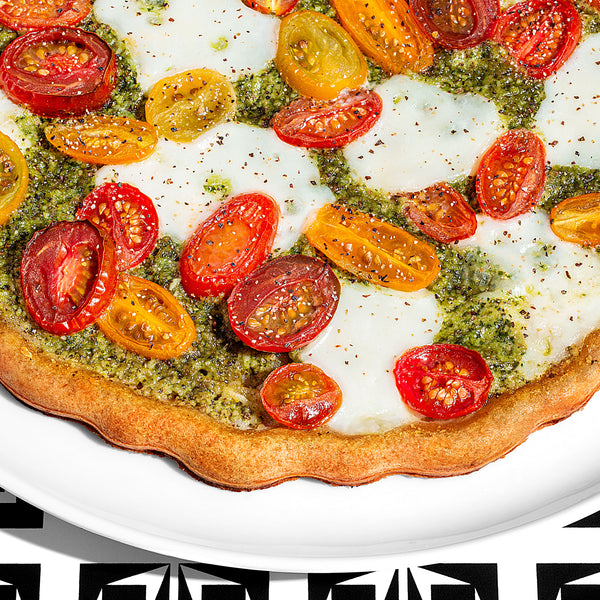 Ingredients
1/2 cup basil leaves
2 tbsp pine nuts
1/4 cup grated parmesan
1/4 cup olive oil
4-6 small mozzarella balls, sliced
1/2 cup cherry tomatoes, sliced
salt and pepper
Instructions
Turn your grill to medium heat.
In a food processor, pulse together the basil, pine nuts and parmesan then add in the oil and pulse until smooth; taste and add salt to your liking.
Spread the pesto onto the crust and layer with mozzarella slices and tomatoes.
Grill for 11-15 minutes or until the crust is crisp and the cheese is very melty.
Top with salt and pepper to taste.
Kids Can Do
Add ingredients to food processor
Pulse to make the pesto
Add the toppings